Momo's Piggery Stories In Clay
Right around Christmas time I came into conversation with the Owner of Momo's Piggery Stories in Clay, Monica "Momo" Hsieh. She makes the cutest clay jewelry: everything from charms, necklaces, magnets, bookmarks, etc. Each one is hand made, and comes with it's own adoption certificate so that you can forever love your new friend!
What I love the most about Momo is that she believes in and supports a wonderful cause: Adopting guinea pigs. A portion of all her sales go to the Cavy House Guinea Pig Rescue and she believes strongly in adopting instead of breeding.
I received just the cutest necklace and magnet in the mail! My daughters were immediately in love and discussing who would wear the necklace first! It is hand crafted out of a sturdy material and I love that it is super cute for the girls to wear, but Mama can also rock out in this cute piece of jewelry.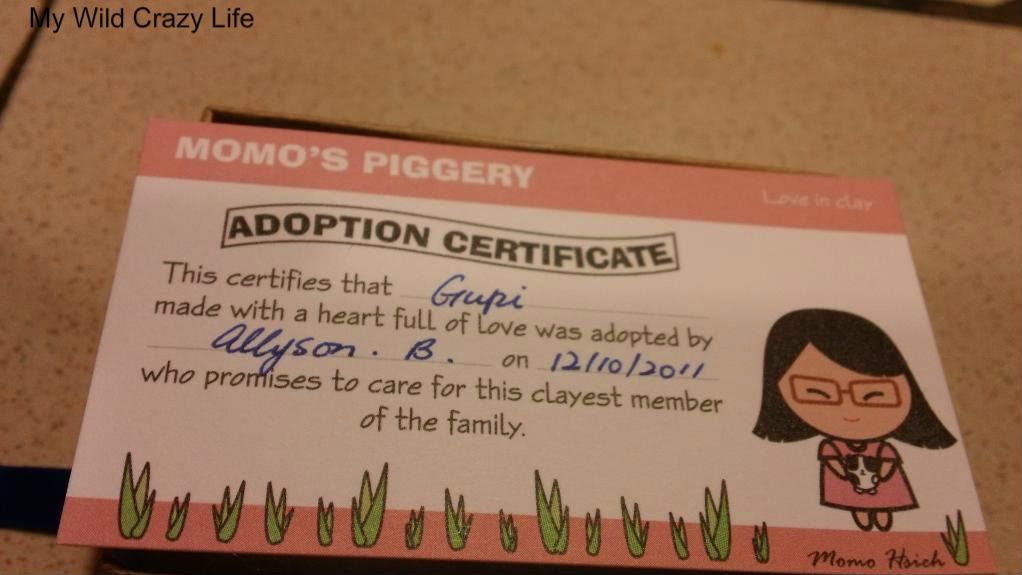 The absolute best of all is that this jewelry is reasonably priced, you can easily buy it online, and you know that a portion of your money is going to a wonderful cause. Also, she can be found on Facebook.
Disclaimer: I received no monetary compensation for this review; however, I did receive products in exchange for my review. All opinions are honest and my own.