Ecover Cleaning Products
I love using products that are natural, plant based, made from minerals, and chemical free. I have alternate solutions I can use for things like cleaning floors, washing windows, cleaning bathrooms, etc, but laundry detergent is something I have been still looking for. I can make my own, but I am not sure how natural it is since it does use washing soda and borax.
I came across a company Ecover which offers plant based and mineral products to clean your house including laundry and they even use 100% recyclable bottles that are made from sugarcane. The bottles are 100% renewable and reusable, and while most companies strive for packaging made from 30% PlantPlastic, Ecover uses 100% PlantPlastic.
I was able to try out the Ecover Laundry Liquid ZERO and the Hand Soap, and I would like to share my personal thoughts with you.
The Ecover Laundry Liquid ZERO contains plant based and mineral products, no phosphates, no chlorine, no brighteners, and they are completely cruelty free-never been tested on animals. I was honestly a bit skeptical because I have used commercial "free" products before and not been satisfied. The bottle is made with a small cap so instructions state to use 2.5 caps for a large load of laundry so the amount I used is similar to laundry detergents from the market.
The laundry DID come out clean! It has a clean smell about it, but I have to admit I have gotten used to floral smelling laundry detergent, and I had to get used to "clean" smelling laundry not necessarily having a bold scent to it. It works well though, and I am looking forward to trying the Chlorine free bleach with it to see how well it works to brighten my whites.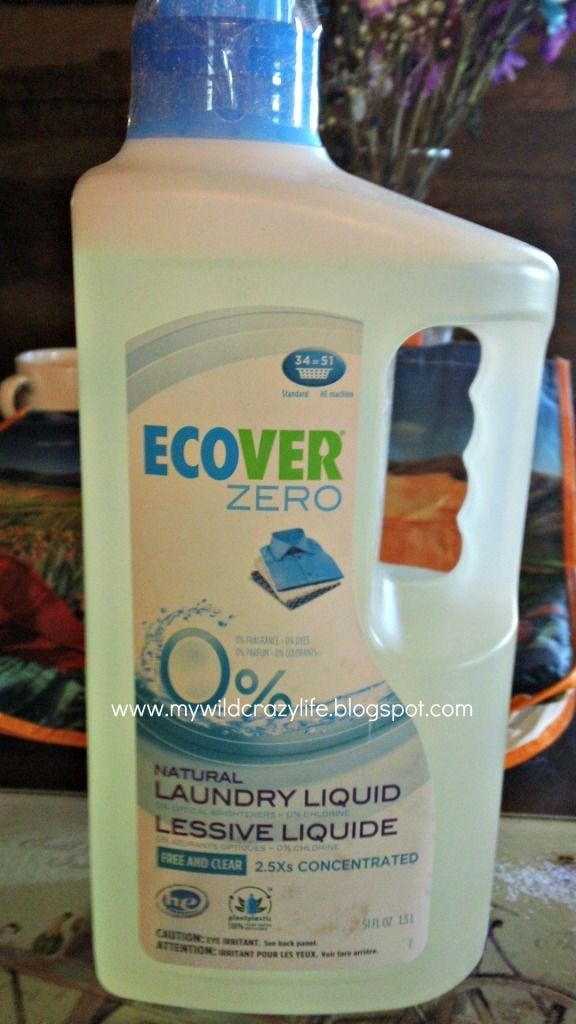 The Hand Soap has a nice Lavender scent to it which I love because it is natural, yet beautifully scented. It too is based on all natural plants, contains Aloe, is perfect for sensitive skin, and also has never been tested on animals.
Disclaimer: Many thanks to Ecover USA for the products I received to facilitate this review. I was not required to write a positive review. The opinions expressed in this review are honest and my own. I am disclosing this in accordance with the Federal Trade Commission's 16 CFR, Part 255. Please do your own due diligence when making decisions on purchasing something.
.