William Bounds Limited
In the South where I grew up I always looked forward to the Spring Festival and Fall Festival in town. Main street would be completely closed off to traffic, and vendors galore would set up their wares. Hand carved ornate wood work looking tall and proud, gorgeous hand stitched quilts boasting their bright colors, hand poured candles and soaps smelling like lovely ladies, and all sorts of baked and preserved goods were set up shiny and ready to be purchased!
From that moment on I have been drawn to hand made items. When my oldest son potty trained, it was on a hand carved throne potty that my uncle lovingly made for him. Years have passed but my love for hand carved, hand painted items has remained the same.
William Bounds Limited provides spice, salt, and pepper mills that are truly in a status of their own! Whether it's a classic silver set, commercial grade mills, or a Pep Art Set, you can rest assured when you buy a William Bound Limited mill that you are adding tremendous flavor to your food in style! In addition to hand operated mills, they offer electric mills, sugars, spices, bamboo items, silicone items, and much more.
I was blessed to receive a William Bounds Limited Pep Art Salt and Pepper Mill Twin Sets Apple and Turquoise in order to facilitate my review. This set is designed exclusively for William Bounds by Artist Robert Wilhelm, and they are designed to bring to mind a wine bottle.
They are made with vibrant colors and one of my all time favorite colors is turquoise so I absolutely love them! They are hand painted, measure in at 9.75 inches tall, and each one is dated by the artist!
Both the salt and pepper are grinders, and while I have had pepper grinders in the past, I have never owned a salt grinder. My past experience with grinders has been that they have an inconsistent grain of pepper that comes out and they work a handful of times and then won't grind anymore. I have been using this set for several weeks now daily for everything from meals to seasoning items while I am cooking, and they are still working like they did on day one.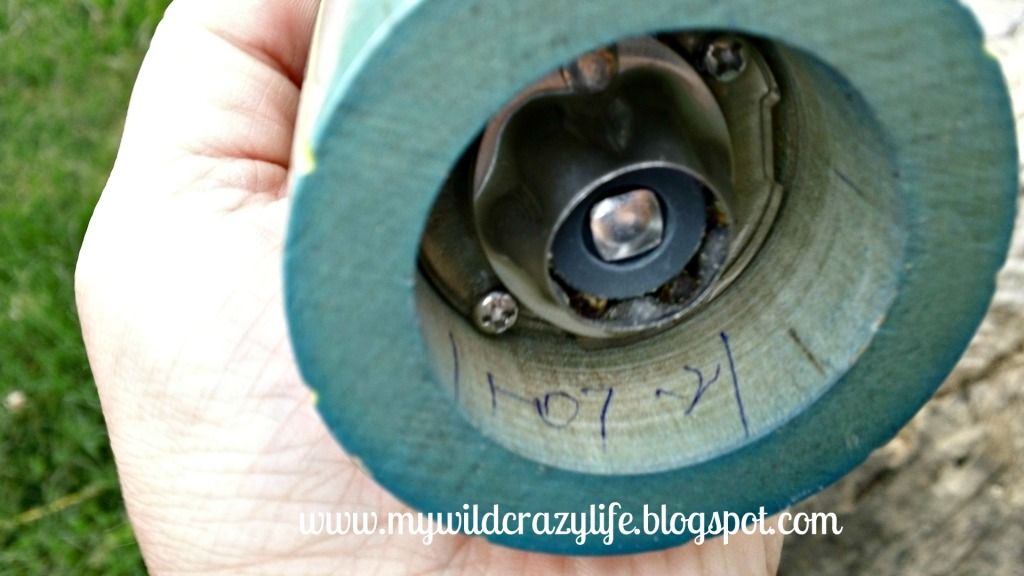 I can honestly say right now this is my absolute favorite kitchen gadget, and I look forward to purchasing and acquiring many more William Bounds items in the future since they are such quality pieces! I know you can't wait to find out, so let me tell you how to see more items. You can check them out on the Website where you can both price and purchase items, and you can follow them on social media on
Facebook
,
Twitter
, and
YouTube
.
Disclaimer: Many thanks to William Bounds for the products I received to facilitate this review. I was not required to write a positive review. The opinions expressed in this review are honest and my own. I am disclosing this in accordance with the Federal Trade Commission's 16 CFR, Part 255. Please do your own due diligence when making decisions on purchasing something.