I have been on a mission to discover all the different diaper varieties, what the differences are, which brands actually work better or best, and spreading the word to as many people as possible about how easy it is to cloth diaper.
So you can imagine my delight when I received Fluff Mail a couple of weeks back! Lotus Bumz cloth diapering company began when Lorain Danus-Herder was looking for an affordable way to cloth diaper her baby because of how good it is for both baby and the environment. She had her baby one day and became a WAHM the following day! To say she is someone to aspire towards is an understatement!
I was thrilled to receive one of her
Lotus Bumz 2.0 StarButts Diapers
in my mailbox! Mika can talk decently, and the first thing he said was "yay, my new dipey!" He LOVES the stars and I have to have this one clean for him every night to sleep in.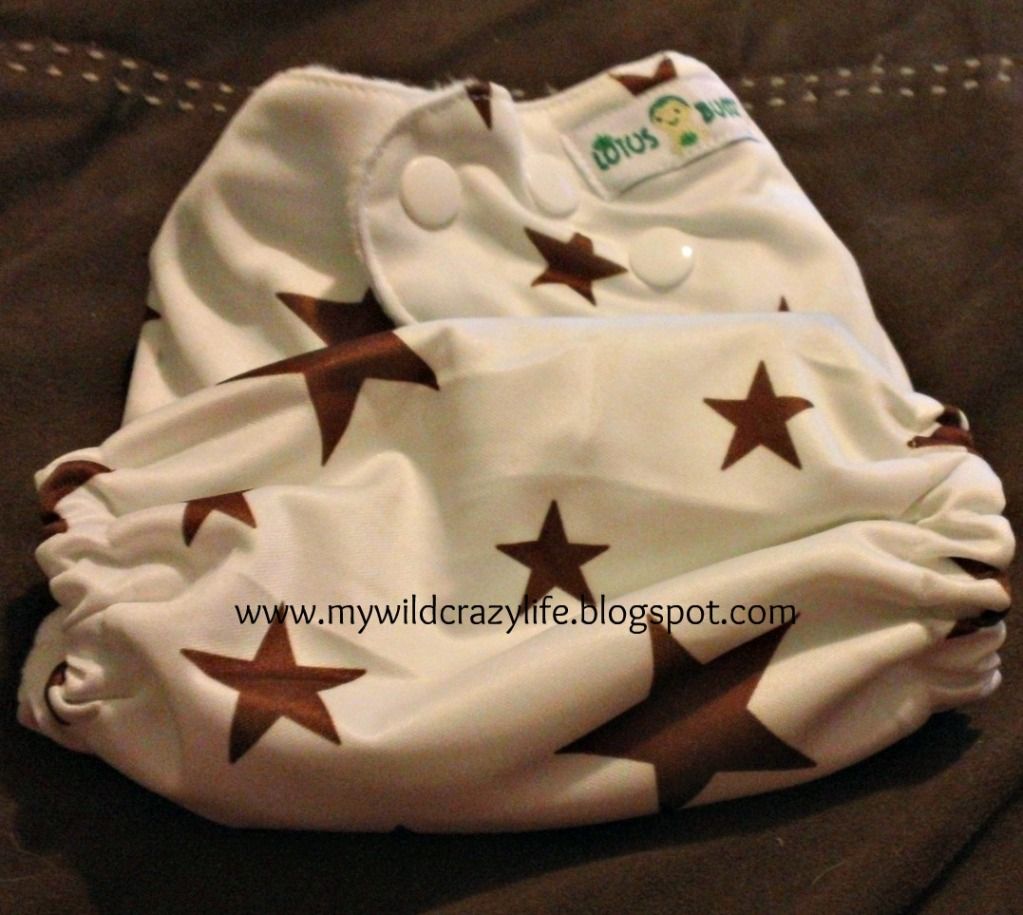 Seen here in the smallest setting
It is made out of a shiny, leak-proof exterior (PUL) with a fleece lining to help wick away the moisture from baby's bottom. Also, it has three lines of snaps so that it is adjustable from newborn until at least 38 lbs, but we aren't on the last snap yet, so we have more room to grow in this diaper.
Seen here in the middle setting
It also has hip snaps to keep the diaper from drooping around the hips, and it also came with a three layer microfiber insert.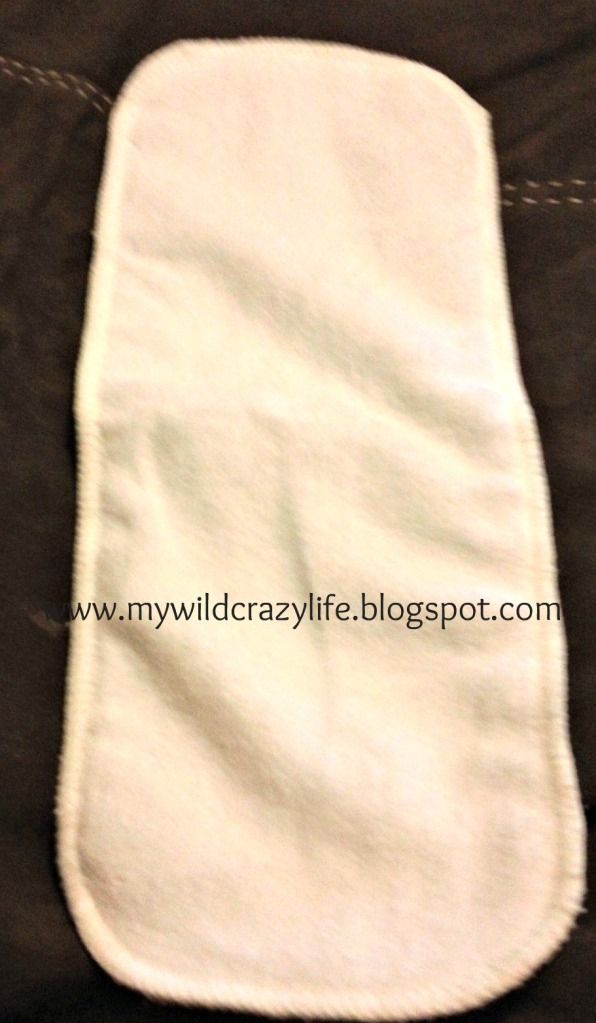 Out of all of my diapers this one is probably the most absorbent or leak proof. I DO have to use an extra insert at night time (I put one in the pocket, and one inside the diaper itself) for added protection, but to my knowledge that is necessary with all diapers once a baby gets older and is a heavy wetter at night. However, with other diapers, I usually limit his liquid intake after supper time or we have a leak through.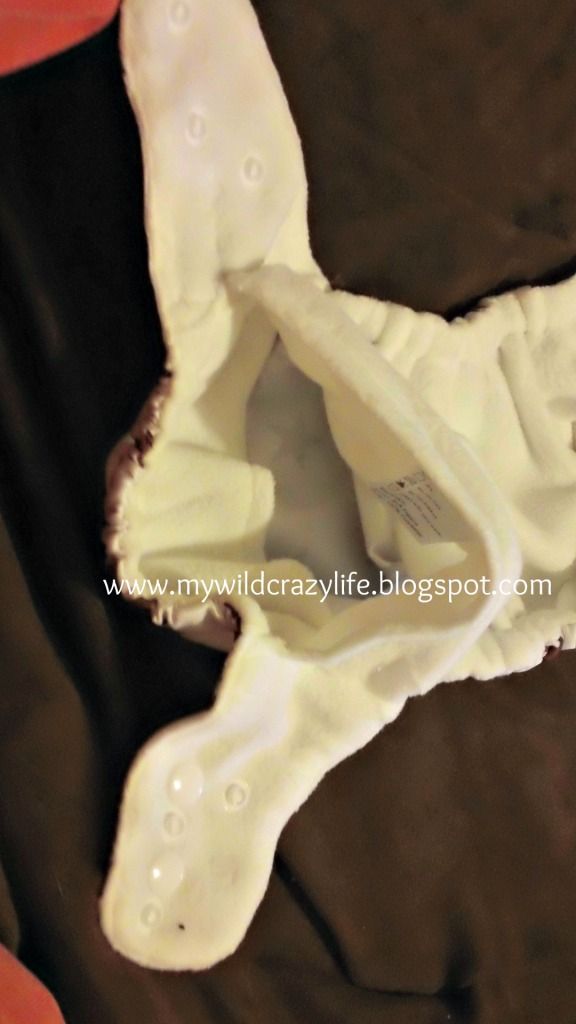 The other night we had company and Mika was up until 11 eating and drinking several glasses of milk right before bedtime. While he did pee and have to be changed, I was shocked he didn't get me wet! The only night I had issues was when I only had one insert clean (did I mention all the spur of the moment company?) and of course he wet through that night because of my lack of preparation!
Leg is nice and snug, but not uncomfortably so!
I have been much pleased with this diaper, and at $16.97 for a diaper with a triple layer microfiber insert included, it is a nice mid-priced diaper. It is definitely Mika's current favorite, and since it works well, that's that's good enough for me!
Lotus Bumz
also carries leg warmers, and mama cloths in addition to diapers, and you can see more of their cute designs on the Lotus Bumz website. You can also find them on
Facebook
,
Pinterest
, and
Twitter
, so head on over and like or follow them to keep up with what is going on!
Disclaimer: Many thanks to Lotus Bumz for the product I received to facilitate this review. I was not required to write a positive review. The opinions expressed in this review are honest and my own. I am disclosing this in accordance with the Federal Trade Commission's 16 CFR, Part 255. Please do your own due diligence when making decisions on purchasing something..