I have to admit when it comes to my beauty routine, my absolute least favorite thing to do is exfoliate. I have issues with gritty things: the texture just bothers me. However, it is a necessity especially during the hot weather of the Summer when my skin gets so dry and flaky. Since using a product that doesn't have any abrasion to it would be futile, I look for a product with the highest quality all natural ingredients in it instead!
Naki Nagi, founded in 2011 by Rachel Rikhter provides scrubs made with only the highest quality of natural ingredients. The name is part Hebrew and Russian. Naki is Hebrew for clean and Nagi is Russian for legs which is quite fitting for an exfoliating scrub.


The Naki Nagi line of scrubs includes a sugar line for people with sensitive skin, and a salt line which is great for helping with acne, sloughing off dead skin, and moisturizing without excess oiliness, Naki Nagi products are comprised of Grapeseed Oil and a special antibacterial soap along with the fresh ingredients and salt or sugar.
I received the Grapefruit Ginger Salt Scrub to facilitate my review. It comes in a nice clean packaging, doesn't need refrigeration, and the minute I opened the bottle I noticed the grapefruit aroma. I adore grapefruit: it is my favorite juice, and I love the pink, luscious fruit! I don't buy it all the time because unless it's in season, it can be pricey, but I just love grapefruit. Thankfully, there is a reminder on the Naki Nagi website not to eat the scrubs even though you will be tempted to.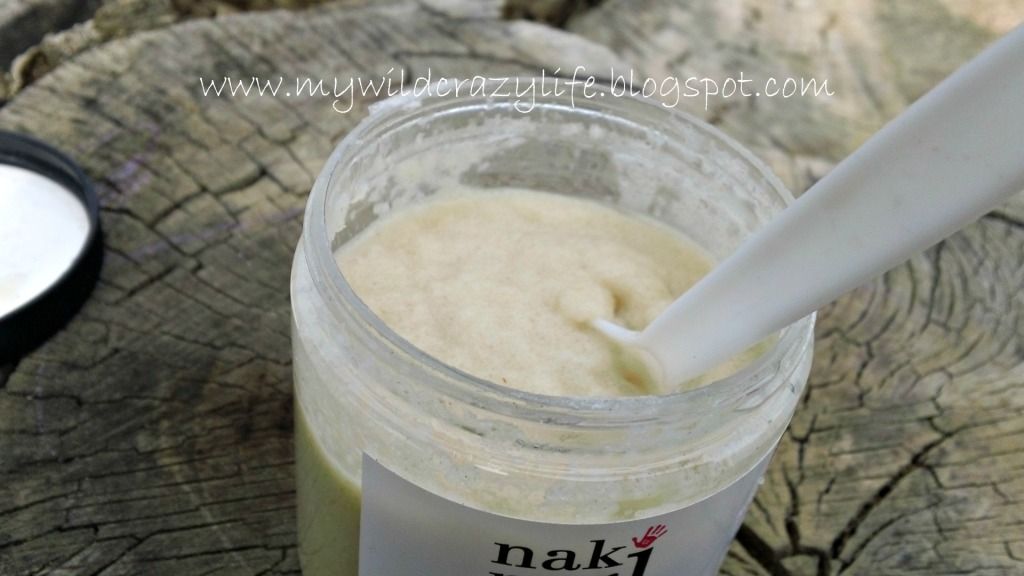 It is a true scrub, so it has that gritty texture that makes my fingers go numb and drives me a tad batty. The the instructions state to shake the bottle well before using, but it is thick like a paste and shaking it really isn't an option so I used my fingers to stir it up really well. In the future, I will just use a spoon and give it a good stir before I head to the shower.
I enjoyed this experience more because of the fresh grapefruit aroma. Also, I think it must be the grapeseed oil, but my skin was softer then I have felt it in years fresh out of the tub. I intentionally didn't use a moisturizer, and hubby commented on my soft arms having no clue which product I had used this time.
Overall, I have been pleased with the experience, and feel comfortable suggesting it to others. I will say, though, at $19.99 for an 8 oz jar I won't be using it for an every day scrub, and will reserve it for a treat or special occasion. I do think it is a fair market price for such fresh, natural ingredients, and it will be a nice splurge for me from time to time.
You can check out this scrub along with several other tasty sounding scrubs at the
Naki Nagi website
, and you can connect with them socially on
Facebook
,
Twitter
, and
Pinterest
. You can also win one for yourself! Naki Nagi has generously offered the same scrub I received up for grabs. Just enter an option or more on the Rafflecopter to be entered to win!
a Rafflecopter giveaway
Disclaimer: Many thanks to Naki Nagi for the products I received to facilitate this review. I was not required to write a positive review. The opinions expressed in this review are honest and my own. I am disclosing this in accordance with the Federal Trade Commission's 16 CFR, Part 255. Please do your own due diligence when making decisions on purchasing something.