Nueva Cocina Review/Giveaway!
Here in the My Wild Crazy Life household, we really love food from multiple cultures. We have Italian night at least once a week, I cook Indian, Pakistani, and Chinese at least once a month each, and one of our favorites which is on the menu at least once a week is Latin, Cuban and Hispanic Food. The kids adore everything from tacos, bean burritos, Chips and Salsa, fajitas, and I make a Chicken Tortilla Soup and a Taco Salad twice a month just because I love it so!

Nueva Cocina, a company founded by two Cuban Born Women who met in college and both have a passion for authentic Latin Food. They created a line of convenient, 100% all-natural authentic Latin Food. Each recipe begins with Sofrito, a combination of garlic, onions, peppers, and spices which are the foundation of most Latin foods!
So you can imagine our delight when I received a package in the mail from Nueva Cocina, containing a complete meal minus the meat I needed to add! My package contained Red Beans and Rice Mix, Chipotle Taco Seasoning, and Tortilla Soup with Cilantro.
The
Chipotle tacos
were so easy to prepare that I let my 13 year old son cook it. We just added the seasoning package and water to our browned ground beef and let it simmer until the flavors married. We served it up on a whole wheat tortilla to add some health factors to the meal and it was really good. The seasoning in the mix was different then the typical brands I see in the market. It had a nice smokiness, tons of flavor, and it was so good Max asked if we could make this kind of taco from now on!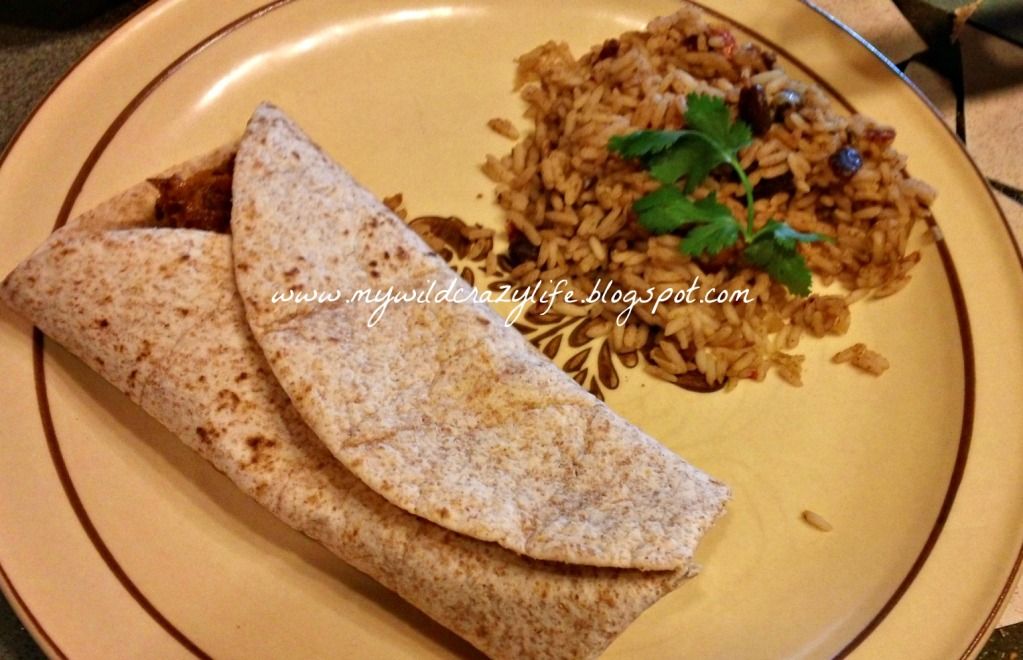 The package of
Tortilla Soup with Cilantro
suggested adding chicken, corn or beans.
I had a couple of left over chicken breasts in the fridge and my stockpile always has corn and beans so I decided to go for it! It was a quick prepare, and was very very good! My son had a blast decorating the bowl with cheese, sour cream and homemade tortilla strips.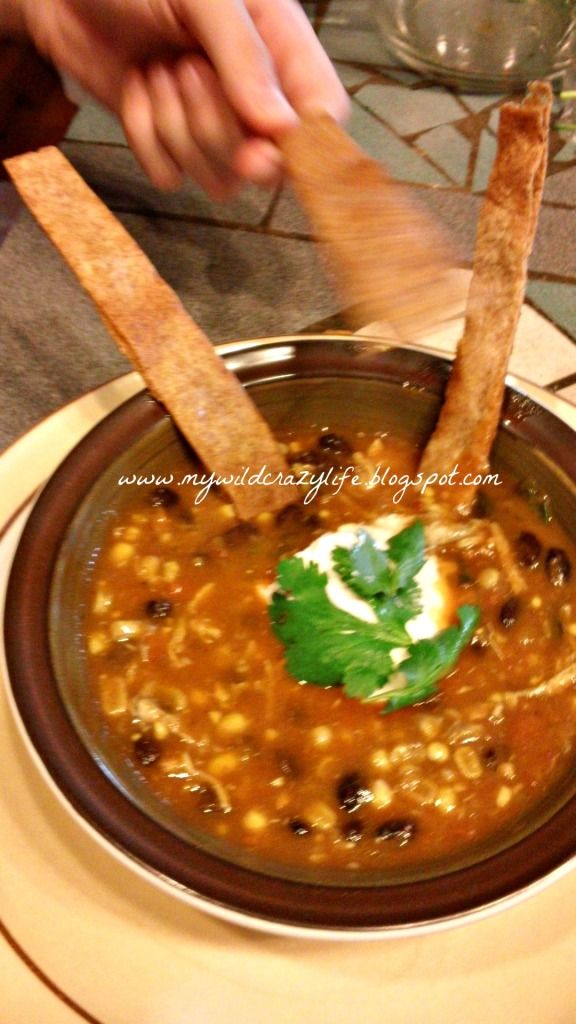 The Red Beans and Rice was equally easy, add water and simmer for the allotted time. Beans are my children's least favorite food, but one of my favorite side add ins because of the fiber content and how good they are for the body! They didn't seem to enjoy this, but they don't enjoy any brand or even homemade beans and rice so it isn't a testament of the Nueva Cocina Brand. My husband and I did enjoy it, and we had some for leftovers the following day!
They have several other items I can't wait to try such as the Coconut Raisin Rice and the Taco Fresco Seasoning Packet and at the cost of $4.98 for two boxes of rice and $2.98 for two packets of seasoning, I have my list ready for shopping day! While I do prefer to mostly make homemade food (you know by now I preserve most of my own foods and make the rest from scratch), it IS nice to have pantry items I can fall back on a really busy day or use when the children want to cook supper without my help! Nueva Cocina has all the items I need to allow Max or Suzannah to cook alone (with mom watching from the living room) on Hispanic food night!
Go ahead and check out all their wonderful foods on the
Nueva Cocina Website
where you can even purchase with the click of your mouse if you choose! Also, like them on
Facebook
or Follow on
Twitter
to Socially connect with Nueva Cocina as well!
Disclaimer: Many thanks to Nueva Cocina for the products I received to facilitate this review. I was not required to write a positive review. The opinions expressed in this review are honest and my own. I am disclosing this in accordance with the Federal Trade Commission's 16 CFR, Part 255. Please do your own due diligence when making decisions on purchasing something.
.