Citrus Lane
For as long as I can remember, I love surprises! Growing up the only surprises we got much were the gift we received for Christmas or our Birthday, so I think that makes me really appreciate surprises even more now that I am an adult. So, when I can sign up for a company that sends out a box every month filled with full of baby and mama surprises, I am so digging it!
Citrus Lane is a monthly service that offers super cute, yet needed baby products selected by real life parents, and they throw in a nice surprise monthly for mama, too! They don't accept payment to place a product, so every single product in the box has been selected by parents rather than by companies. The surprise is that every month there is a different theme, so it's always exciting to get your box and open it to a world of new goodies!
In order to facilitate my review of Citrus Lane, I received the April Baby Box which was a Bed and Bath time Theme. My "baby" is getting a little older and will be 3 next week, but this was a perfect theme for him since he still enjoys his bath time and bedtime routines and toys.
The box included Seventh Generation Natural Hand Wash, Juice Beauty Antioxidant Serum Deluxe Sample, Green Sprouts Stacking Duck Set, Branam All Natural Xylitol Toothpaste, and Only in my Dreams Book.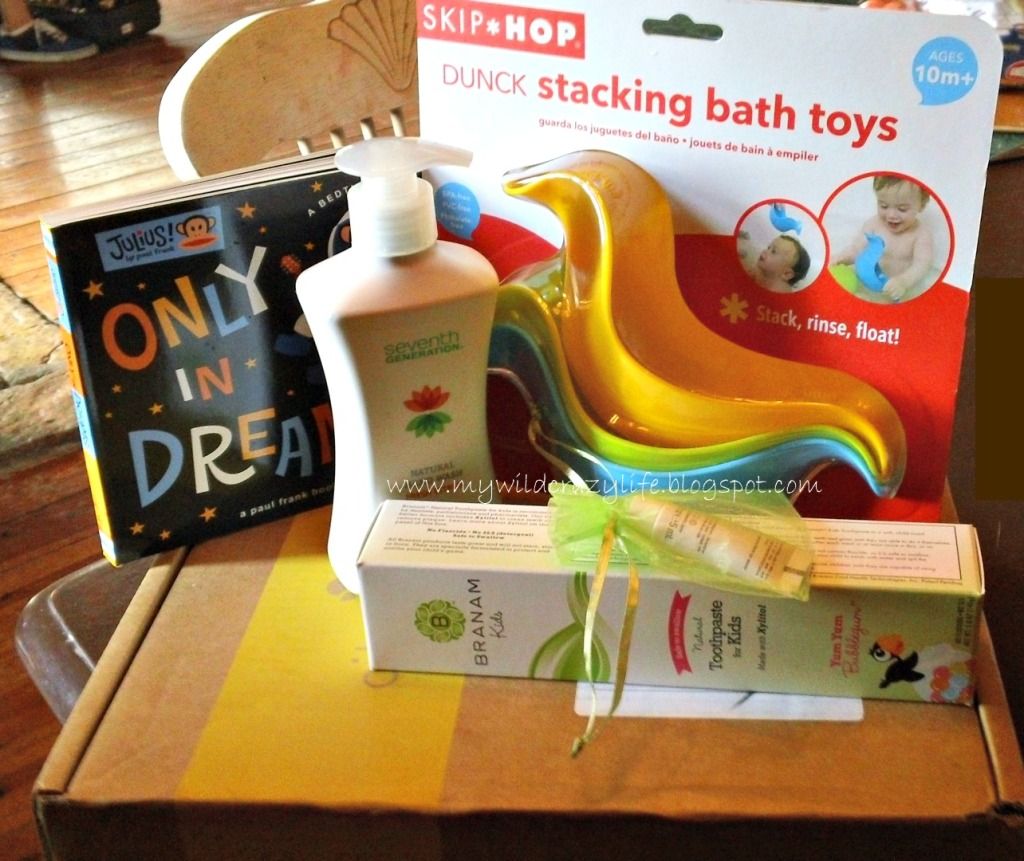 I love that they chose an eco friendly all natural hand soap that is safe for all my children to use on their skin, yet safe for the environment. It has a nice fresh citrus scent to it, which is quite fitting for a Citrus Lane Box.
We actually received the Branam All Natural Xylitol Toothpaste for children ages 4 and up instead of the baby gel, and my three older children have been using that. It has a yummy bubble gum flavor, and the kids love using it. I won't say it's a miracle cure for forgetting to brush their teeth, but I don't get moans and groans when I remind them!

The Green Sprouts Stacking Duck Set is just cute. It is three pitcher ducks that stack, and you can use them to pour water over baby's head or to scoop up loads of bubbles in the bath.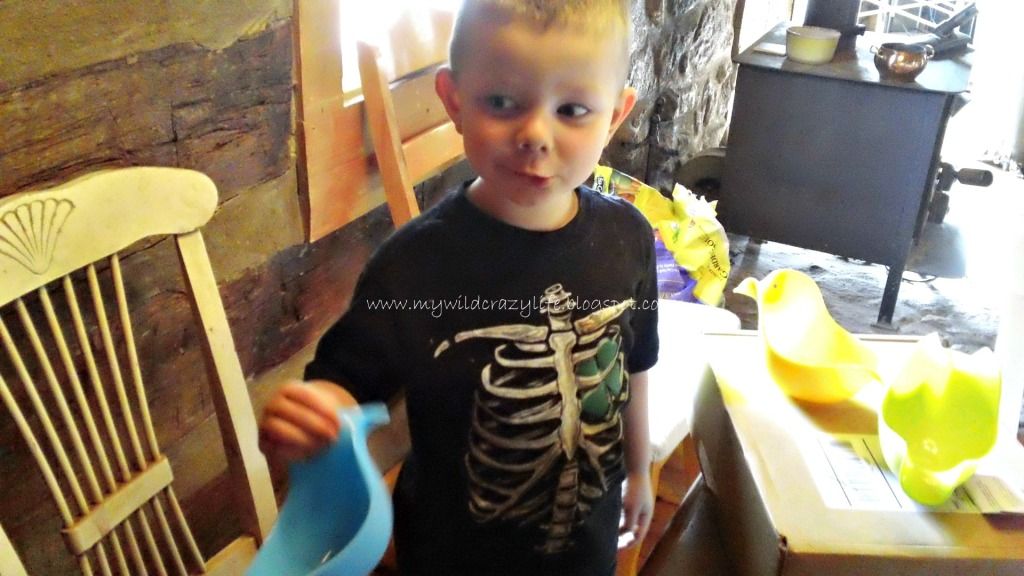 Mika saying "look at my duckies, Mama!"
The Only in My Dreams Book help children understand the difference between dreams and reality in a fun quirky way, and some doctors believe that night terrors are caused in part by a lack of understanding this difference. It is a fun read, and it is one of Mika's choices to read at bedtime.
I was overall impressed not only with how much fun the box was, but with the quality of products in the box. I was expecting sample or travel sizes, not full size products, toys and books. The cost of a by month subscription is only $25 per month, and if you pre-pay purchase 6 months or a year, you save money!
Since my last baby won't be a baby much longer, this sadly won't be fitting for me much longer, but I think many of you will be impressed with Citrus Lane. Even if it is a splurge for you personally, it makes for an excellent gift for new baby, and they even offer a pregnancy box which comes with luxury pampering products for mama-to-be.
Check them out for yourself at the
Citrus Lane Website
, and you can connect with them as well on
Facebook
,
Twitter
,
Pinterest
.
Disclaimer:
Many thanks to Citrus Lane for the products I received to facilitate this review. I was not required to write a positive review. The opinions expressed in this review are honest and my own. I am disclosing this in accordance with the Federal Trade Commission's 16 CFR, Part 255. Please do your own due diligence when making decisions on purchasing something.