Because of the milk allergies in our home, we are always trying out new non-dairy beverages to either drink or put on cereal. There are a couple of brands that I would consider staples and ones that we buy all the time, but we are always trying others in the search for that perfect non-dairy beverage.
Sunsational a vegan, gluten-free, dairy-free, soy free, and peanut free beverage made from fresh roasted sunflower seeds grown in the US. It is packed full of antioxidants, Vitamin A, and it is made in a nut free facility so there is no chance of cross contamination.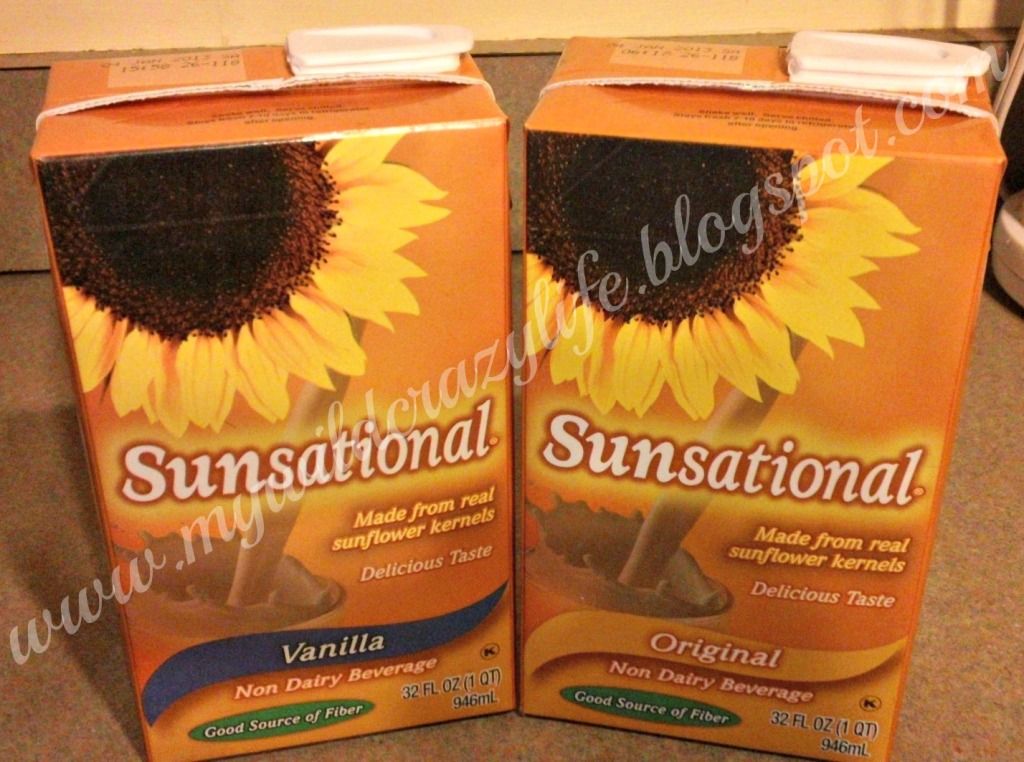 I received a package containing the Original
Sunsational
and the Vanilla
Sunsational
to help me with my review. The first noticeable difference between Sunsational and other non-dairy products is the color. Sunsational is a tan color
while other products are white. This is due to the Vitamin A in the milk and is just a sign of yummy goodness!
Sunsational has a taste all of it's own. It tastes just like sunflower seeds, in my opinion. I first tried it in my coffee as a cream replacement, and while it was good, I think it is best served cold and just as it is! The Original Sunsational actually was the children's favorite, and they drank it for supper two nights in a row. They all agreed that it was tasty, even though it was "weird" to drink sunflowers!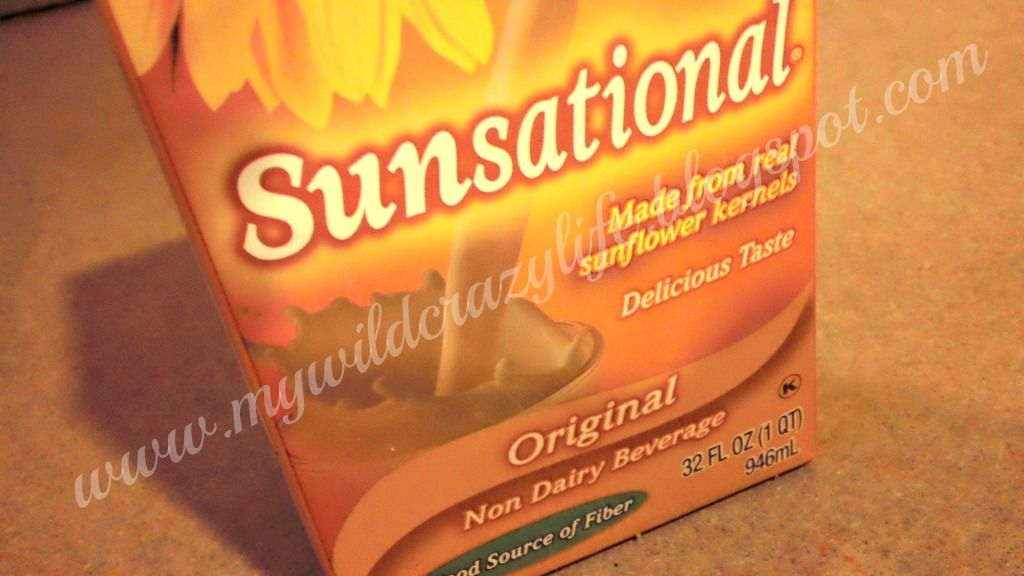 The children didn't care much for the Vanilla Sunsational which I thought was silly because it obviously tastes better! So, I got to enjoy the whole quart myself in my coffee every morning! My overall experience with this milk is that it is very tasty, and I love the additional healthiness of this milk compared to others.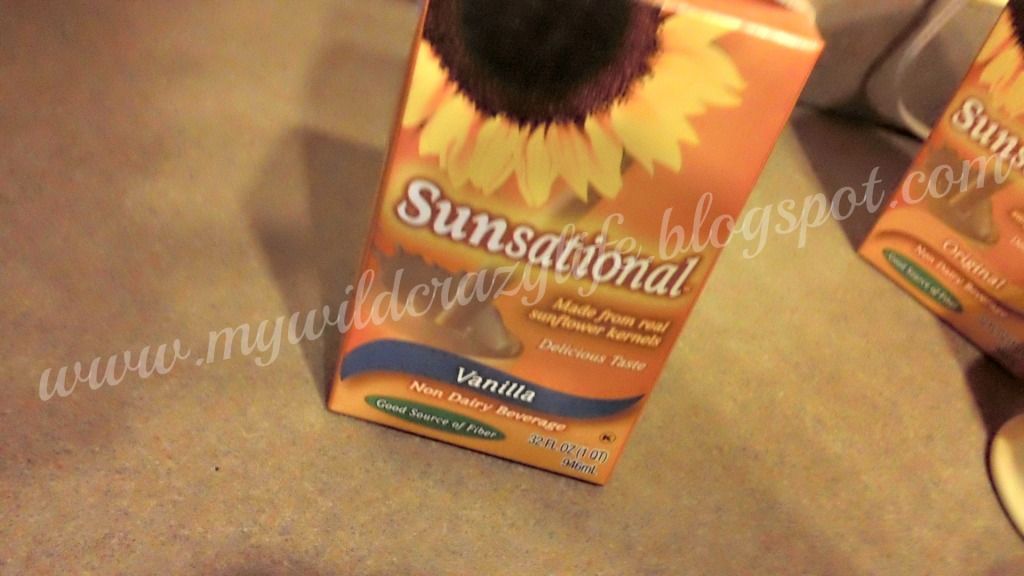 You can find out more about this milk on the Sunsational website, Facebook, and buy it on Amazon.
Disclaimer: Many thanks to Sunsational for the products I received to try. I was not required to write a positive review. The opinions expressed in this review are honest and my own. I am disclosing this in accordance with the Federal Trade Commission's 16 CFR, Part 255. Please do your own due diligence when deciding to purchase