My design tastes have definitely evolved over the past 7 years or so. Before that we were on staff at a church, and I was entertaining more than once a week. All of my serve ware was china and crystal, and while I loved my friends, I don't miss all the china and crystal! Now we entertain several times a month, and my tastes are more practical, but no less beautiful now. I am into a more rustic look, upcycled, crafty items, and bamboo. I love these sorts of items because they are so beautiful, yet welcoming. It's a practical, whimsical take on tableware that just makes more sense at this point in my life, and I wonder what took me so long to discover it!
Core Bamboo is the manufacturer and retailer of the world's finest bamboo products such as bowls, serving tools, cutting boards, and many other items. These items are made in an ethical and responsible way, and are made from 100% organically grown bamboo. They are finished with a lacquer made from natural cashew trees, and whenever possible they use recycled and eco-friendly packaging!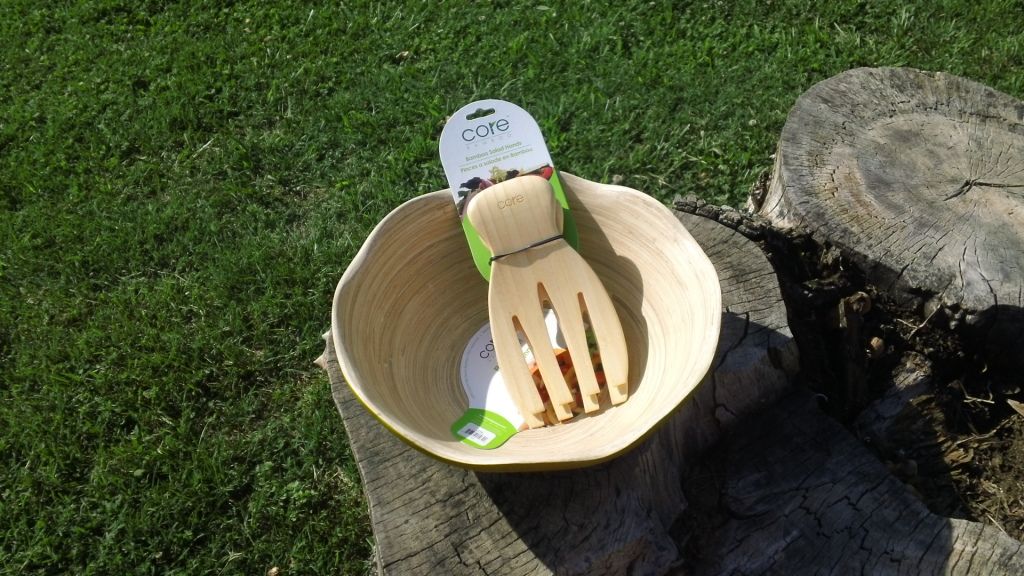 I was blessed to receive the
Flower Bowl Lime
with
Classic Salad Hands Light
to facilitate my review. The Flower Bowl is handcrafted to show of the lovely bamboo and the lime exterior is achieved with cashew nut trees. It is perfect for salads, pasta salads, fruit bowl, nut bowl, or even to serve chips in.
The Salad Hands are an attractive, unique way to toss and serve salad. They fit perfectly into my hands, and the kids love being able to "grab" the salad themselves! I use the bowl and hands all the time for everything from salad, lettuce for taco night, or even to grab the grated cabbage for culturing sauerkraut!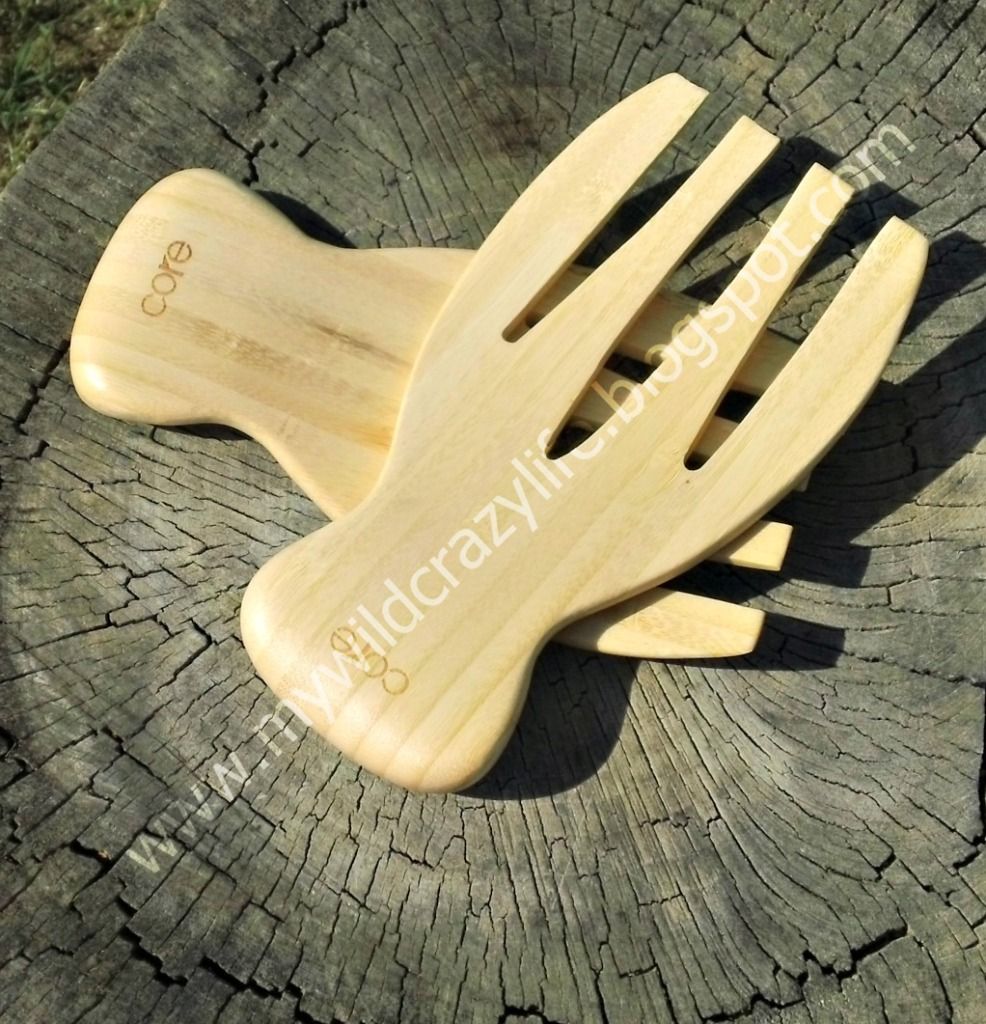 These pieces are so lovely, yet practical that I would recommend them to anyone. I love them so much, I have my eye on a bamboo cutting board to add to my bamboo collection next.
Head on over to
Core Bamboo
,
Facebook
, and
Twitter
to check them out for yourself!
Disclaimer: Many thanks to Core Bamboo for the products I received to try. I was not required to write a positive review. The opinions expressed in this review are honest and my own. I am disclosing this in accordance with the Federal Trade Commission's 16 CFR, Part 255. Please do your own due diligence when deciding to purchase!