Judith August Cosmetics
For years now I have not needed to wear any sort of foundation, liquid makeup, or corrective pencils. For the most part skin has been in pretty good shape with few blemishes, and I just didn't feel the need to wear it. However, in the last couple of years, I have developed a nice case of rosacea which makes my cheeks really red, and my skin appears broken out even though it's not. While I still don't wear a full cover makeup every day, I have begun looking for solutions to cover up the red rosacea when I leave the house.
Judith August became interested in cosmetic corrective products as a model because of the bags under her eyes. When surgeons refused to operate because she was simply too young, she learned to use makeup and lighting to solve her bag issue. Years later she is now designing corrective products for everything from a simple blemish to severe skin discoloration.
I was blessed to receive The Everything Pencil: Face and Body Concealer that does Everything...For Everybody...Everyday to facilitate my review. It comes in six different shades to match various skin tones, and you can even blend two pencils together to get your perfect shade if need be. It is the perfect size to fit in your purse so you can add touch ups any time or place you need to! It's Doctor approved, scent free, and contains aloe, and can be used as an eyelid or lip base as well as a highlighter and corrector.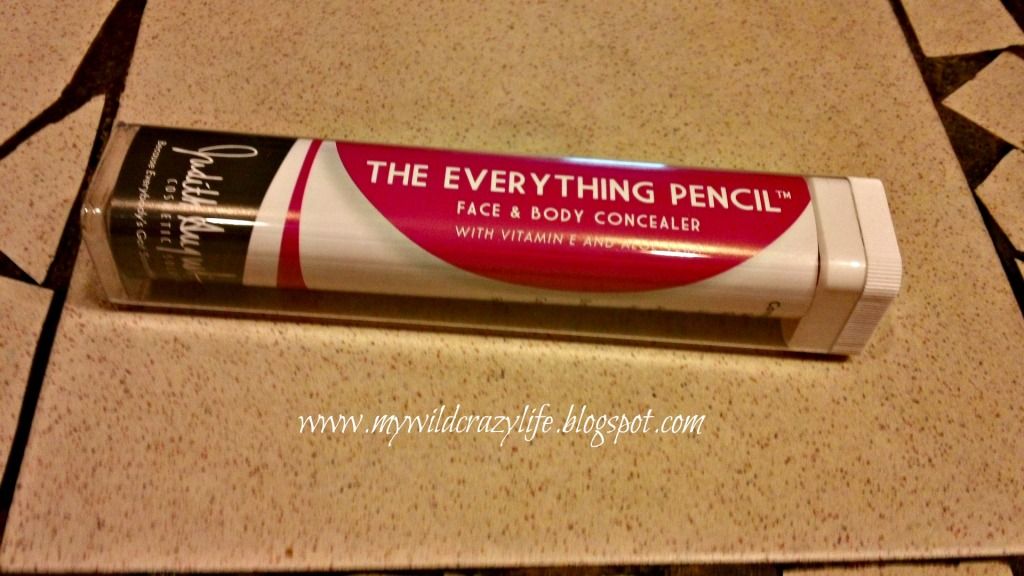 I have to admit, this pencil is amazing, and does everything it claims to do in regards to covering up and correcting skin discolorations. You can see for yourself in the pictures how wonderful this product works. The pictures speak for themselves.
I have fallen in love with their products, and if I worked outside of the home, I would definitely be using this pencil every day to go to work. Since I work from home, I will still use it when I go out, and to appointments and such. They offer so many products such as leg products, eye products, and much more. All are geared towards covering up specific issues, so check them out on the
Judith August Cosmetic website
as well as
Facebook
,
Twitter
, and
Youtube
.
a Rafflecopter giveaway
Disclaimer: Many thanks to Judith August Cosmetics for the product I received to facilitate this review. I was not required to write a positive review. All opinions expressed in this review are honest and my own. I am disclosing this in accordance with the Federal Trade Commission's 16 CFR, Part 255. Please do your own due diligence when making decisions on purchasing something.