DENY Designs
I am an artistic person when it comes to music-I studied Classical Piano for 17 years, and taught it for 6 years. When it comes to actual artwork I have no talent whatsoever, but I have a deep love for it. I didn't often have the time to visit the Smithsonian when I lived in the DC Metro area for 5 years. However, when I did, I could easily waste away an entire day walking through the vast art galleries and gazing at the amazing artwork of various artists. I love many of the classics such as Monet, Van Gogh, and I do own some replicas of Monet and Henry Whistler since owning originals will always be way out of my price range! The point is I adore art, and I am always looking for new great artists as well as products that boast wonderful artwork
DENY Designs Home Accessories is like a gallery in and of itself, only it sells accessories in addition to art pieces that hang on the walls. The purpose of DENY Designs is to pair high end furniture with artwork at an affordable price. Additionally, you can customize the pieces you choose, so that you are buying what you truly want in the proper sizes instead of buying stock from a warehouse shelf.

I stumbled across them while working on my blog one day, and I have to admit that I was lost in the DENY Designs website for close to two hours before I got back to the task at hand. I just adore much of their artwork, and even the styles that aren't "mine" still evoke a passion and respect from me that the art itself deserves.
I was blessed to receive a Valentina Ramos "Aaron" 18"x18" Throw Pillow to facilitate my review, and I fell in love with it the minute I saw it. Funny but true story. My mother visited 3 weekends last month and decided we needed a new sofa and love seat. Ours was only a year and a half old, but she felt we needed leather instead of micro suede. So, when we shopped for my furniture, we made sure it was black to match my pillow!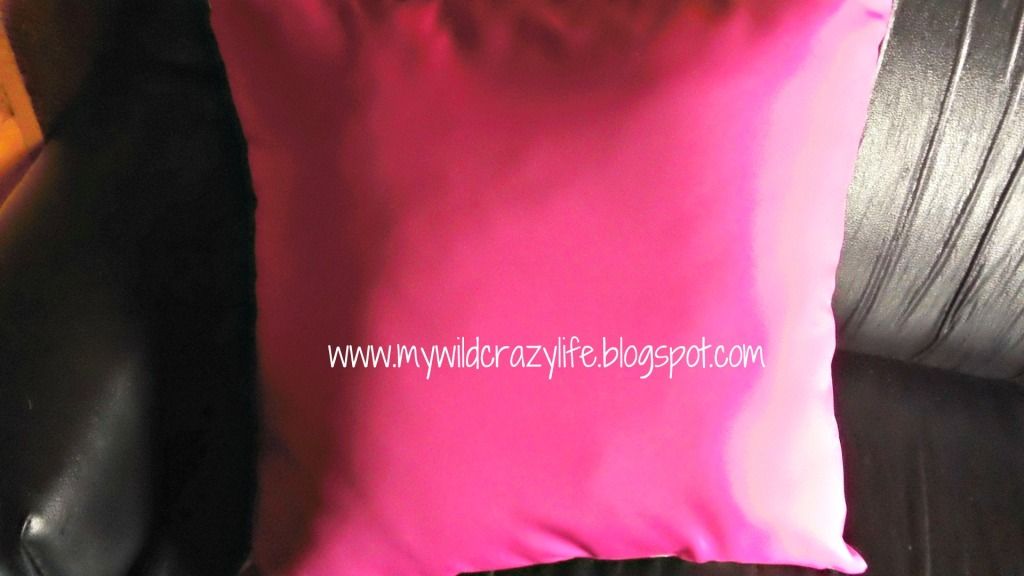 The Valentina Ramos Line seems to be mostly animal inspired, although there are some shapes and design pieces as well. What I love the most about DENY designs is that if I love a specific throw pillow, I can find a shower curtain or a duvet cover with the same artwork on it. You can find everything from Jewelry Armoires, Clocks, Duvets, Sheets, Throws, and much more on the
DENY Designs website
which boasts well over 60 different artists so there is sure to be an art that is just "your" style! You can also connect on
Facebook
,
Twitter
, and
Pinterest
to see more of their art work and stay socially connected.
Disclaimer: Many thanks to DENY Designs for the product(s) I received to facilitate this review. I was not required to write a positive review. All opinions expressed in this review are honest and my own. I am disclosing this in accordance with the Federal Trade Commission's 16 CFR, Part 255. Please do your own due diligence when making decisions on purchasing something.