I have a few splurges in life: coconut water for hydration a few times a week, great coffee beans because I want great tasting coffee, and when it comes to my hair, I want it to look good. However, I prefer that it look good while keeping Mother Earth first.
Verb hair products do just that! The line of products began in a local salon in Austin, and these products only cost $12 each! While these products may be inexpensive,
they certainly don't work like most inexpensive products.
They stand up to the rigors of the runway, yet don't have any harmful products and have UV protectants in them!
I was blessed to receive the Verb Hydrating Shampoo and the Verb Styling Cream to help with my review. Both of these products smell so nice. They remind me of the scent of lotion that has Shea butter in it. It's not overwhelming, but I can still smell that wonderful fresh Shea scent during the day.


The Verb Hydrating Shampoo does a good job getting my hair clean, and I used a simple cucumber goat's milk conditioner on it afterwords to help comb through my curls. Only on very rare occasions do I ever blow dry my hair so my curls don't get anymore frizzy than what the humidity in the South leaves them.
So, after I had dried my hair with a hair towel I added a good dollop about the size of a silver dollar of the Verb Styling Cream to my curls focusing most of the cream from my ears down.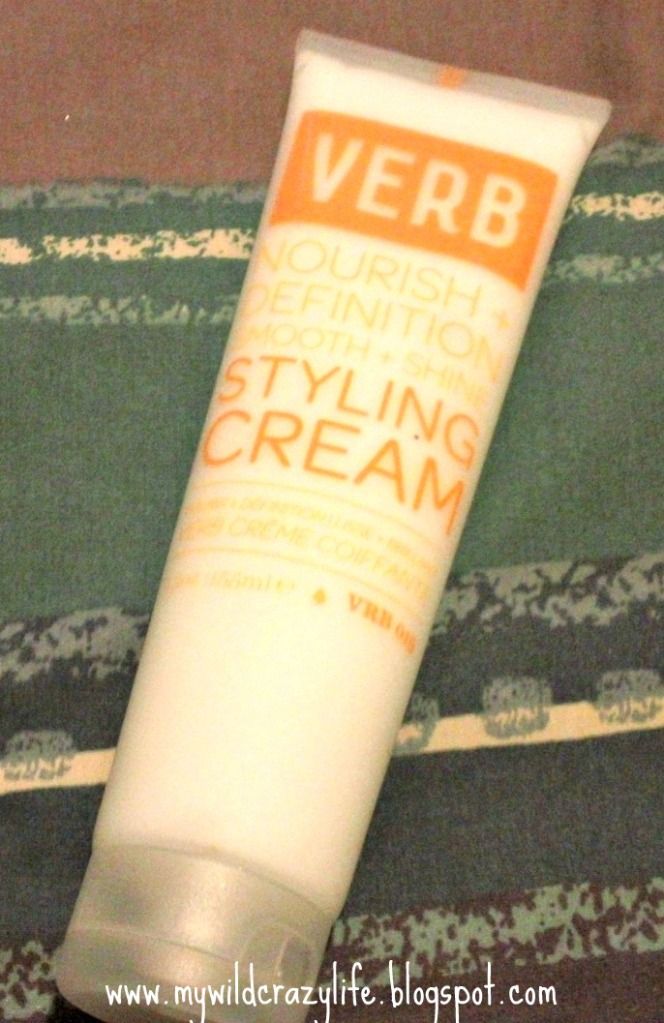 After I let my curls air dry, the end result was nice curls that weren't all frizzy and smelled great all day! These products are good for straight hair, different shades of color, and even product treated hair. I love these products and give them a thumbs up! You can find out more about them and their other products on
The Verb website
,
Facebook
,
Twitter
,
Pinterest,
and
The Verb Blog
.
Disclaimer: Many thanks to Verb for the products I received to facilitate my review. I was not required to write a positive review. The opinions expressed in this review are honest and my own. I am disclosing this in accordance with the Federal Trade Commission's 16 CFR, Part 255. Please do your own due diligence when deciding to purchase!