About two months ago or so I came across an article that talked about cleansing your face naturally with olive oil or grapeseed oil, and I became intrigued. I tried some homemade recipes to do this, and actually was pretty pleased with the results, but I felt like my skin might be missing some other ingredients it needs in the process. I'm no doctor, so I am not sure, it's just what I thought.
So when I came across Laventine Organic Skincare online one day, I was immediately interested. They offer quite a few products in addition to a
Water Soluble Facial Cleansing Oil
For Normal/Dry Skin that is made from botanical oils such as lavender, fruit oils and other seed oils to gently cleanse the face. I love that it is all natural and very easy to use.
It is an all-in-one cleanser, and you don't need to remove your eye makeup with a special remover because it all wipes off clean very easily. It contains no artificial preservatives, no chemical detergents, and no artificial fragrances. It has a nice citrus scent to it, and I love how it rinses off easily without leaving a greasy residue.
I am currently using the oil that is specifically for normal to dry skin, and I find that if I forget to use a moisturizer it is really not that big of a deal because the cleanser moisturizes so well. Of course I try hard to remember, but there are just some nights that my routine is interrupted by a fussy 3 year old, and I never get back to what I was doing. Such is the joy of motherhood.
All in all, I really like this cleanser because it incorporates lavender and fruit oils which are not only great for my skin but add such a nice scent to my wash! Plus, lavender is soothing so it also helps relax me in the evenings. You can find this product along with many others at the
Laventine Organic Skincare
website.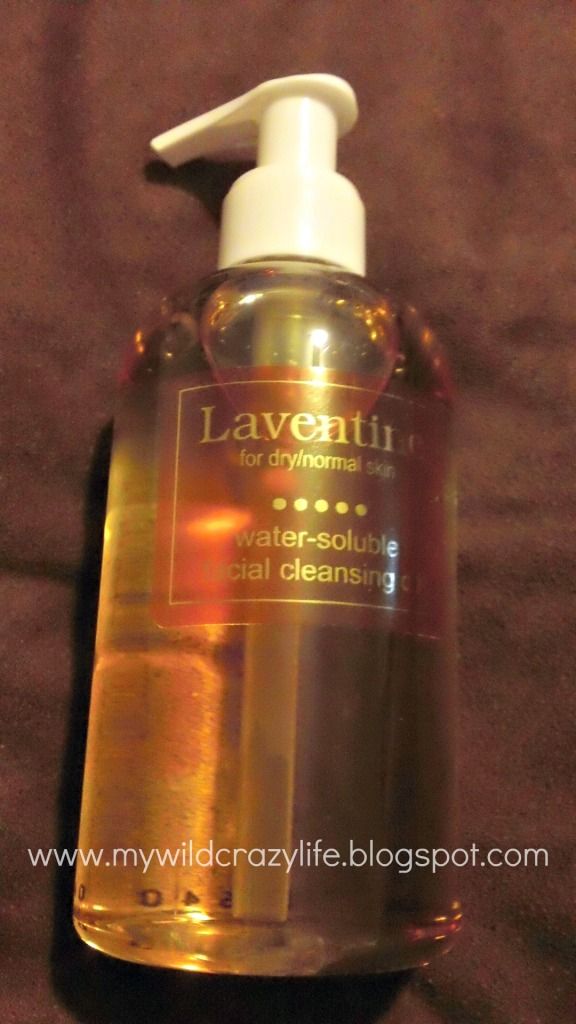 Disclaimer: Laventine Organic Skincare provided me with free sample(s) of this product to review, and I was under no obligation to review it if I so chose. Nor was I under any obligation to write a positive review or sponsor a product giveaway in return for the free product. I am disclosing this in accordance with the Federal Trade Commission's 16 CFR, Part 255. Please do your own due diligence when making decisions on purchasing something.