I have always loved Olives as far back as I can recall, and I craved them with each one of my pregnancies. Because of the chronic back pain I live in with my Degenerative Disk, my blood pressure is often borderline, and I just can't enjoy salty foods as much as I would like to which includes olives. All of this means I usually only enjoy olives 2-3 times a year when we have a family dinner with extended family. Until Now.
Musco Family Olive Co specializes in olives and focuses it's attention on producing quality olives while also loving the earth. They recycle over 90% of their water reusing the water for irrigation and recycling almost 1.5 billion gallons of water on-site! What happens to the other 10%? Mother Nature evaporates it! Musco Family Olive Co's latest products: Early California and Pearls brands come in reduced salt options so finally we can enjoy healthy, low fat olives filled with healthy fat without all the added salt!
I was blessed to receive a beautiful pack of olives to help with my review. I am enjoying these olives all by myself since neither my husband or children enjoy olives, and I don't feel the least bit guilty! They are so good, and for the first time ever, I didn't feel the urge to drink all evening after eating them. They have all the same great flavor of regular green or black olives but without the saltiness.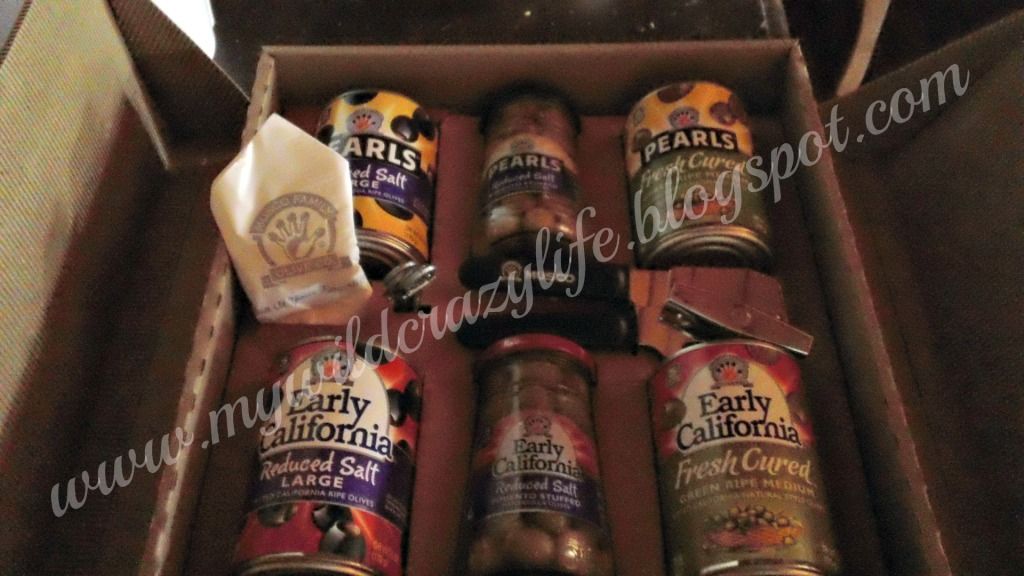 I decided since it is just me enjoying these that I would choose a grown adult recipe from the website to try out. I adapted the recipe for The Bloody Olive to serve just one. I have never been a Bloody Mary drinker, but this is a super tasty drink, and I am seriously considering adding it to my favorites.
serves 4
24 oz. bloody mary mix
8 oz. vodka or gin
4 tsp olive juice
Hot pepper sauce to taste
Garnish:
12 olives
4 wooden skewers
4 celery stalks, with leaves
4 lemon wedge
To prepare:
Fill 4 glasses with ice. Add 2 ounces vodka to each and fill three-quarters full with the bloody mary mix.
Pour a teaspoon of olive juice and hot pepper sauce (if desired) on the top of each drink.
Place 1 celery stalk in each glass.
Place 3 skewered olives across top of each glass. Garnish rim of glass with lemon wedge.
Serve.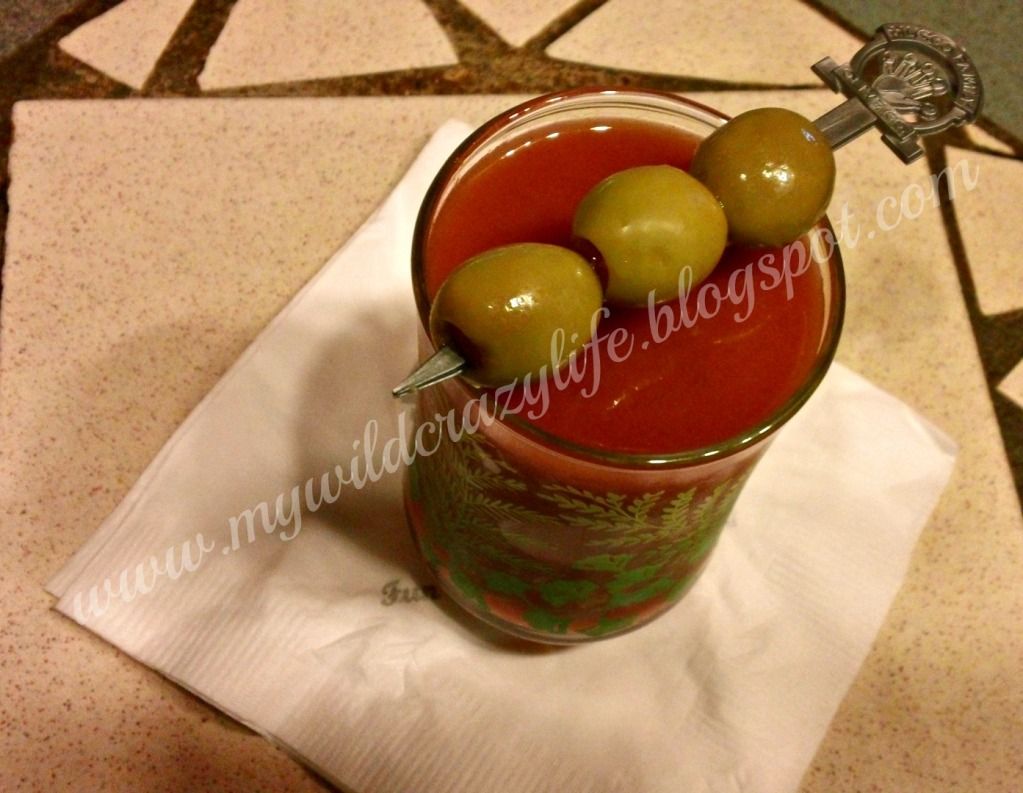 Disclaimer: Many thanks to Musco Family Olive Co for the products I received to facilitate my review. I was not required to write a positive review. The opinions expressed in this review are honest and my own. I am disclosing this in accordance with the Federal Trade Commission's 16 CFR, Part 255. Please do your own due diligence when making decisions on purchasing something.