Three of my four children are at an age that they love expressing their own fashion whether it be shoes, clothing, backpacks, or accessories they add to these items. It's really fun as a parent to watch their individual personalities come out, and how they choose to express them. My Suzannah is the exact opposite of her name sake, Suzanne Sugarbaker, and likes everything from lime green, black, tom-boyish stuff, and is as non-girly as they come. My Tara Grace, named for the Plantation on Gone with the Wind is very dramatic and girly like Scarlett! Almost daily last year they were adding something different to their backpacks such as writing, pictures, stickers, pins, etc.
Gutzy Gear
offers hundreds of "Gutzies" to purchase, trade or collect to add to your backpack. Now the children can literally wear their "heart on their sleeve" with positive themes, hobbies, and unique personalities. They offer everything from really girly Gutzies to boyish Gutzies to suite both boys and girls alike.
I received three sets of backpack sleeves and Four packs of Gutzies, and from the moment we received them, Mika was keen on adding some to his turtle backpack! He had his heart set on the rocketship, football and one of the monkeys. Since his older siblings are visiting their extended family for a few weeks, I let him choose first, and he is one happy camper.
He has carried his backpack every where we go for a week now, in the car, wearing it to bed at night, and I even have to
pry it off of him
talk him out of it so we can take a daily shower! I told the girls about them and they can't wait to accessorize their new school backpacks when they get home from travelling. I even told them we can look at the website and pick out a few more if they like, since they like them so much!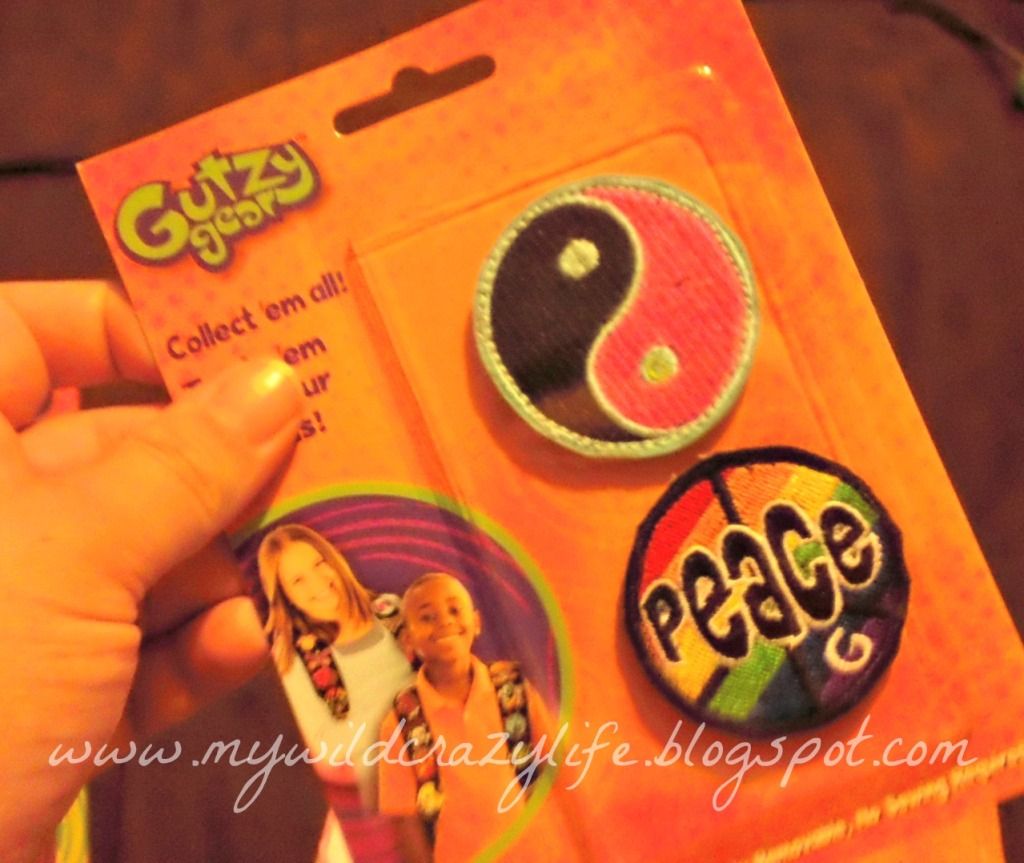 They have 28 pages of selections to choose from, and I bet your children will like them as much as mine do! So check them out on the
website
and
Facebook
. They are just too cute to not love!
Disclaimer: Gutzy Gear provided me with one or more of the mentioned products to review, and I was under no obligation to review it if I so chose. Nor was I under any obligation to write a positive review or sponsor a product giveaway in return for the free product. I am disclosing this in accordance with the Federal Trade Commission's 16 CFR, Part 255. Please do your own due diligence when making decisions on purchasing something.