A while back I shared with you a company, Entryways Door, a female owned company that has the cutest welcome and entry way mats. I have one of their Spring/Summer mats on my front porch, seen below, and I love it!
I am excited today to share with you that Entryways Doors are introducing their 2012 Fall and Holiday Collection. They have everything from gorgeous decorative pumpkins to Santas and Holiday Mums! They truly have everything from comical to whimsical to fit any style!
Here are a few to show you the range of styles they have!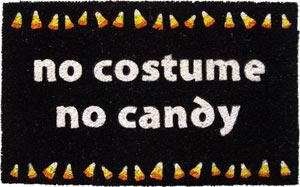 The Fall and Holiday lines are to be available in July, and other Entryways mats can be purchased now at garden centers, hardware stores, some Whole Foods Stores, and gift stores. However, if you are having trouble finding one at your local store, you can also purchase them online at stores such as
Wayfair
,
Debnroo
Hayneedle, and Amazon.
So go ahead and jet over to the Entryways Wholesale Doormat Website and check out all the cute mats they have. They really do have quite a large selection of mats-something for everyone!
Disclaimer: I received product to facilitate my original review from Entryways Door. I received no new compensation or product for this post. All opinions are solely my own honest opinions! Please use your own discretion when deciding to purchase!