When I remember my school days and products I needed for a successful year every year, one name is front and center in my mind: Crayola. Whether I needed simple crayons for Mrs. Comer's Kindergarten class, the bazillion color pack for Ms. King's 6th grade projects, or the 24 pack of colored pencils to shade my maps in Mrs. Howard's High School Geography class.
While those were the days of the past, Crayola still offers those products. However, I was so shocked to discover the range of products they now offer: Dry erase markers, Window Markers, Fabric Markers, Dry Erase Boards, Dry Erase Crayons, and much more!
We were super blessed to receive a package of products to facilitate our review which included a selection of Wild Notes, Window Markers, Bright Fabric Markers, and a Dry Erase Board and Dry Erase Crayons. The Fabric Markers came with 8 bold colors that are perfect for jazzing up any outfit, hat, shoes, or even an apron.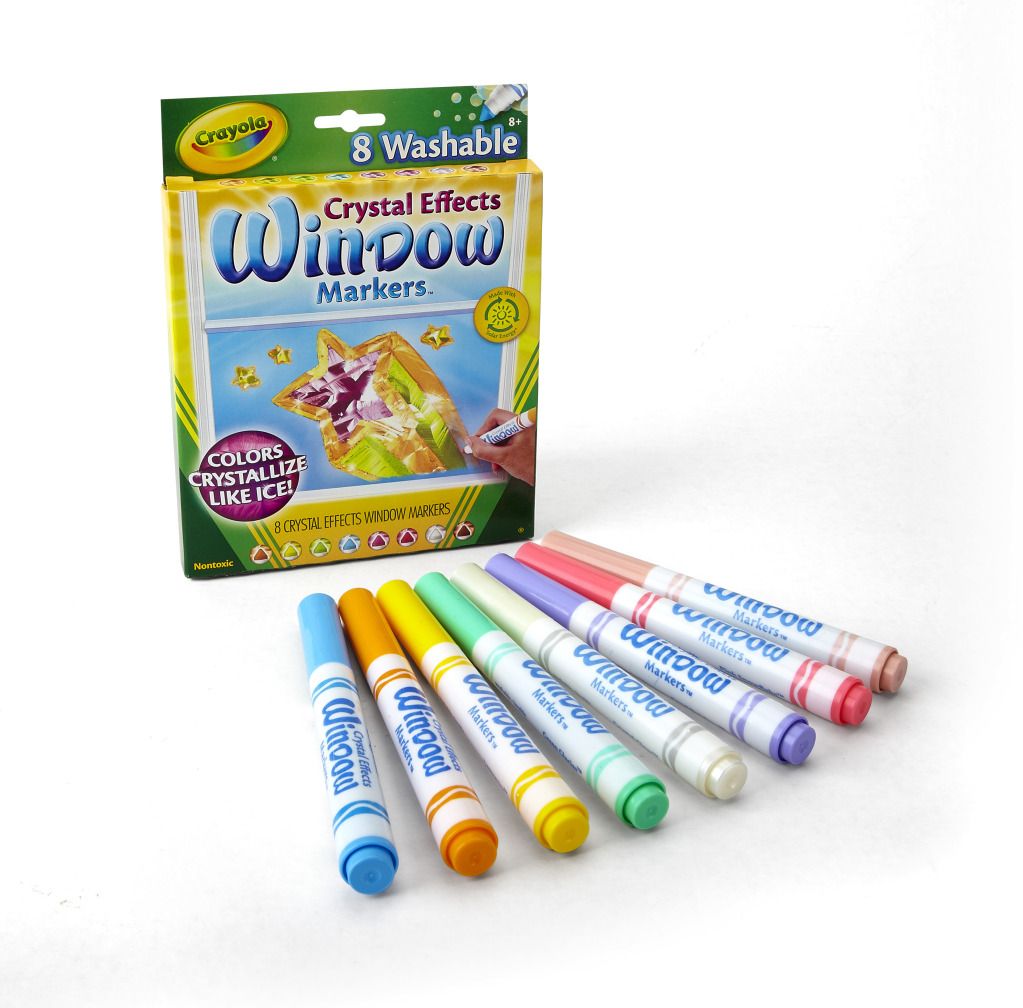 I think the two most used items thus far in the package are the Dry Erase Board and Dry Erase Markers, and the Window Markers! I don't know why drawing on the windows is so much more fun than writing on paper, but Crayola is definitely onto something here! I have palm trees, hearts, butterflies, roses, and even names of family members adorning all my windows and I love it. The Crystal Effect Window Markers are my favorite because they literally dry with a crystal finish and are beautiful.
Since Mika is 3, he is always sitting with his Dry Erase Board and Dry Erase Crayons drawing some new masterpiece, and I even use it as I show him different letters and numbers and how they are written. The Wild Notes are super cool. The marker that comes with each paper item draws clear on most paper, but if you use it on wild notes, it draws multicolored. Each of the three older kids quickly picked which one they would need in school and stored them away for Monday!
Crayola keeps inventing quality, exciting products that appeal to kids of all ages, and you can keep up with their latest products and promotions on Facebook and Twitter.
Disclosure: The information, products and additional Crayola Back-to-School gift pack was provided by Crayola® through MyBlogSpark.