I have recently cut my coffee intake out because I am trying to lose weight, but my love and cravings for coffee is still just a strong. That being said, when I do splurge and enjoy a cup of coffee, I want it to be a great quality, great tasting treat. I can just hear you now, "But, Ally what about all that sugar and high calorie yumminess?" Well, I have found a good alternative that may lack in sugar, but does not lack in taste or quality!
5 Sparrows Coffee began when former 8 year owners of a barista decided to bring their love for great coffee into people's homes. Their products are made out of superior ingredients that never sacrifice taste. They offer a great line of coffee, chocolate, chai, and sugar-free stevia sweetened drinks.
I received the Sugar Free Snow Ghost Frappe, Sugar Free House Chocolate, Sugar Free Spiced Chai, and Sugar Free House White Chocolate to assist with my review. By far the Sugar Free Spiced Chai is my favorite. Of course, this isn't a surprise since I love chai.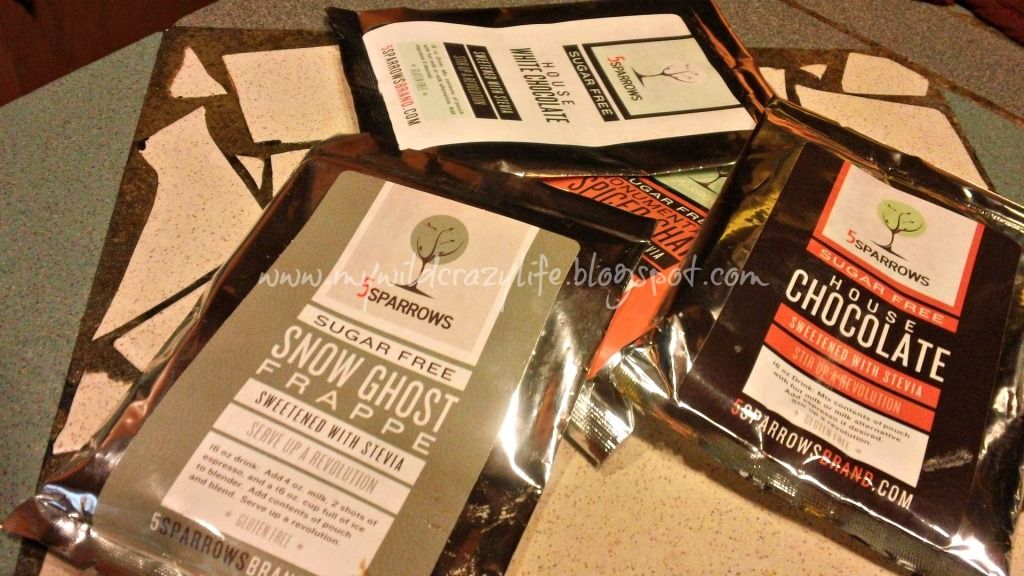 The Sugar Free House White Chocolate had a unique flavor to it that was a bit more than simply white chocolate, but it was simply delish! I also loved the Snow Ghost Frappe, and the Sugar Free House Chocolate. I would like to share a great recipe with you that was just a true treat, and I had a few qualms of jealousy when I shared it with my darlings!
Sugar Free White Chocolate "Float"
Add 1 Tblsp Sugar Free House Chocolate to 16 oz glass. Add 1 Tblsp
boiling water and mix well until dissolved. Add 8 oz (1 cup) club
soda. Stir. Add a scoop or two of vanilla ice cream. *For a naturally
sweetened ice cream try Luna and Larry's Organic Vanilla Island
coconut ice cream sweetened with agave nectar.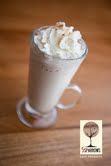 You can find these products and more at the
5 Sparrows Coffee
website,
Facebook
, or
Twitter
.
You can win some of your own right here!
Simply enter one or more options on the Rafflecopter to be entered to win!
a Rafflecopter giveaway
Disclaimer: Many thanks to 5 Sparrows Brand for the product I received to try. I was not required to write a positive review. The opinions expressed in this review are honest and my own. I am disclosing this in accordance with the Federal Trade Commission's 16 CFR, Part 255. Please do your own due diligence when deciding to purchase!