My husband has started heavy weight training in the last several months, and my knowledge about fuel needs for your body is slowly but surely expanding. However, he found that though he was gaining muscle the scales weren't changing, and per his doctor they should be. After a meeting with a nutritionist, he has added protein shakes to his diet in between his three meals and lost 5 lbs in 5 days! He literally is slimming yet bulking up at a nice pace.
This is where Core Power comes in. Protein not only fuels our bodies, but it also helps muscles repair more quickly than normal, and it should be a "core" part of the diet of anyone who works out. What makes Core Power a little different than the average protein drink on the market is that it is pre made. It lacks the powder, chalkiness, and downright nasty taste of most protein shakes. It's an actual milk protein instead of the 100% whey protein you see a lot, and it is made from low-fat, lactose-free milk. Core Power drinks boast milk and honey, and contain 21 grams of milk protein and only 5 grams of whey protein..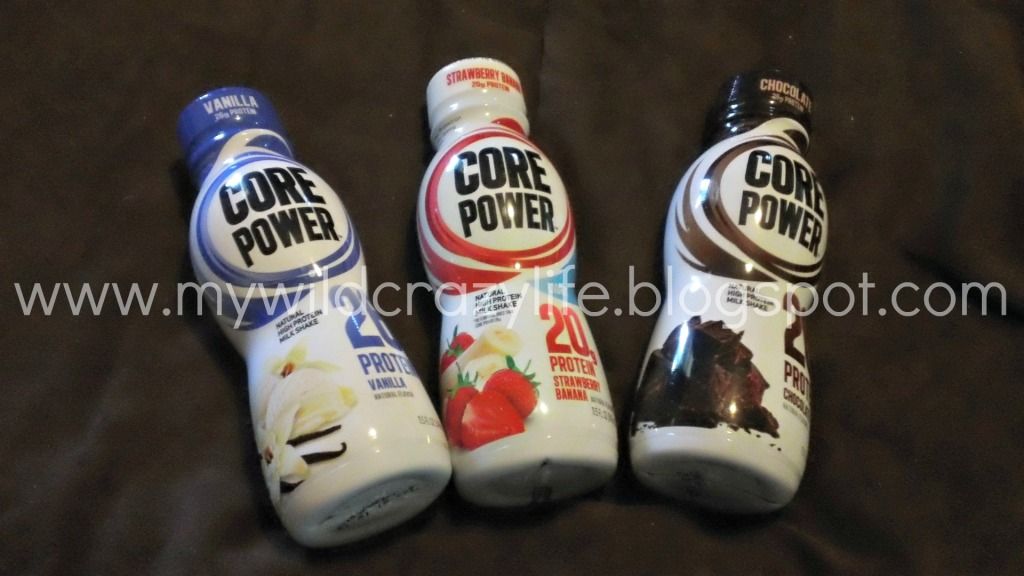 What does this mean? Well, per my husband, the regular powder shake with 20 grams of whey protein bloats his stomach a lot, and he didn't have these issues with Core Power. I only personally tasted one of the shakes, but it didn't taste like a nasty protein shake at all. It tasted just like a thick chocolate milk. They are not chalky at all, and are definitely a refreshing break from the "untasty" stigma attached to protein shakes.
The great thing is that these shakes aren't just for body builders. They are perfect for anyone who runs, works out, competes in marathons, or just looking to add protein to your diet without a ton of extra calories or food! I personally think they are a little pricey, but they are honestly about the same price as me preparing him protein to eat in between meals without all the extra work!
You can use the
product locator
to find out where to buy
Core Power
in your neck of the woods, and connect with them on
Facebook
,
Twitter
, and
You Tube
.
Disclaimer: Core Power provided me with free sample(s) of this product to review, and I was under no obligation to review it if I so chose. Nor was I under any obligation to write a positive review or sponsor a product giveaway in return for the free product. I am disclosing this in accordance with the Federal Trade Commission's 16 CFR, Part 255. Please do your own due diligence when making decisions on purchasing something.