Alright, it's no secret. I love tea. I love sweet tea. I love unsweetened iced tea. I love hot tea. Tea is one of my favorite past times. I even have a special tea pot that I brew my tea in so I can enjoy my tea in style. I used to own a lot more tea pots, but that's another story for another day. Point is I love tea. I also love organic or eco friendly products. However, when it comes to tea, I don't often see the words organic, and I have NEVER seen a fair trade tea.
I have found a company that offers a new line of tea which boasts both: Two Leaves Tea Co. They are known for being pioneers in the pyramid shaped tea bag which allows room for the tea leaves to expand. They are also known for their organic teas. Two Leaves Tea Company's new product line, Paisley Tea Co uses traditional paper teabags, but is organic and Fair Trade Certified so people can feel great about drinking them!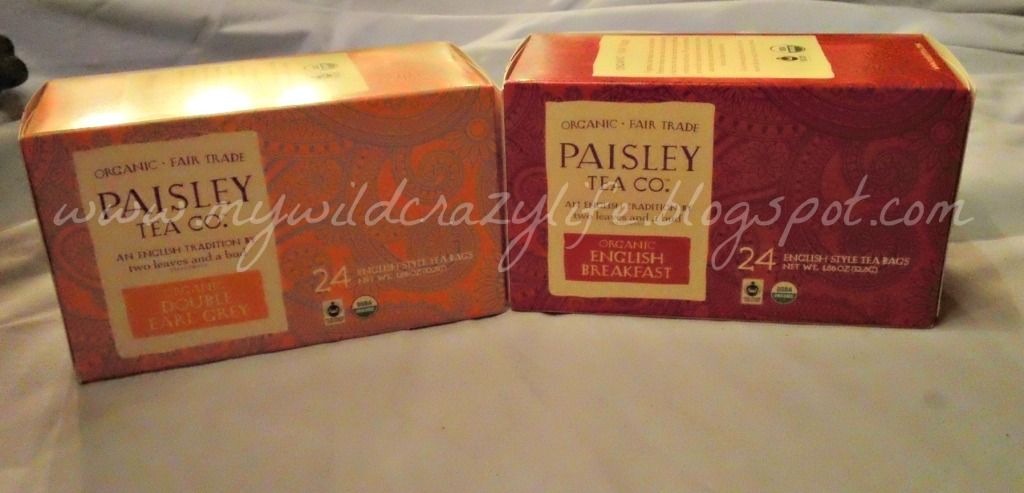 The tagline is "More than one might expect," which rings true in many ways. There are more bags in each box, more tea in each bag, and more flavor than in most brands. If you are looking for more without giving up quality, then Paisley Tea Co. is definitely for you!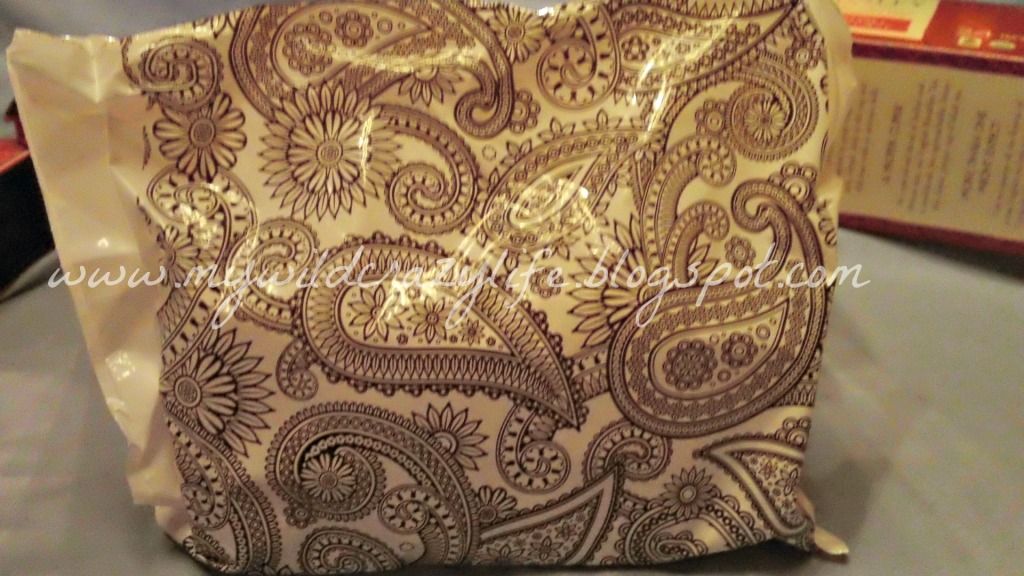 I currently am enjoying both the Double Earl Grey and the English Breakfast Tea. They come in a paisley bag, which adds to the experience. The Double Earl Grey is stronger than I typically drink, but it is still a nice tea, and is nice to drink in the mornings or after supper! I like this tea, and I would recommend it to anyone who enjoys a nice hot glass of tea from time to time!
You can find the Paisley Tea Co. and other flavors on the
Two Leaves Tea Co
website as well as
Facebook
and
Twitter
. You can also win some of your very own! TWO of my lucky readers are going to receive two boxes of Paisley tea each. Just enter on the Rafflcopter form, one or more options. Happy Sipping!
a Rafflecopter giveaway
Disclaimer: Olivia Rose Cosmetics provided me with free sample(s) of this product to review, and I was under no obligation to review it if I so chose. Nor was I under any obligation to write a positive review or sponsor a product giveaway in return for the free product. I am disclosing this in accordance with the Federal Trade Commission's 16 CFR, Part 255. Please do your own due diligence when making decisions on purchasing something.