As a little girl, I remember how much I loved playing with my baby dolls. We got one every year for Christmas and our birthday, so I had quite the collection, let me tell you! Two of my favorites were my Raggedy Ann and Andy! I had a set of them, and then I had a life-sized Raggedy Ann. I remember all the hours I played with them, and even lining them up along with my other dollies to sleep with at night!
I have shared some great toys with you before from Aurora Co:
Yoohoo
and Friends, and the
Crinkle Toys
that are perfect for little ones as well as older children. They really do make such awesome toys. The proof is in the pudding every single time my two youngest fight over them which is almost daily, but that is another story altogether!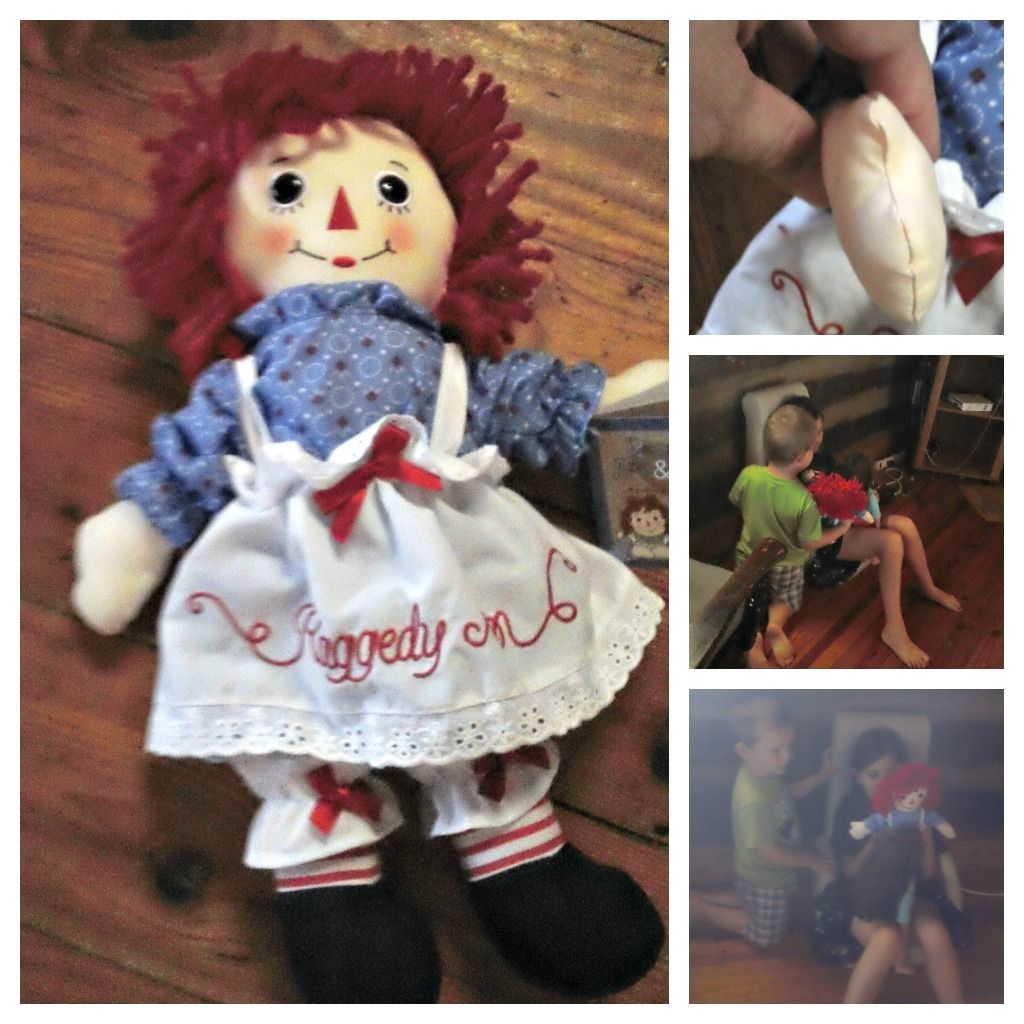 I was just pleased as punch when I found out that Aurora Co has revived my favorite toy: Raggedy Ann and Andy, and I almost cried as I held Ann for the first time out of the box because she is everything I remember and more! When I received Raggedy Ann, I intended her for my 8 year old daughter, but my 3 year old son Mika fell in love with her, so he won this round since the other two Aurora Co toys are hers.
She has the traditional red yarn hair, her name embroidered on her apron, and two beautiful bows on the front of her outfit. Mika immediately grabbed her, hugged her and ran off to play "Mommy and Daddy" with his sisters and their dolls. Raggedy Ann has proved quite useful in our home as well as fun. We have attachment parented Mika as we did my other three children, and most nights he returns to my bed to
put his piggy toes in my face
cuddle. Every since we received Raggedy Ann, I have put her in his arms next to his face at night, and he sleeps in his own bed until about 4 am! Not sure if I am thrilled that my hair feels like yarn, but it works, and I am thrilled!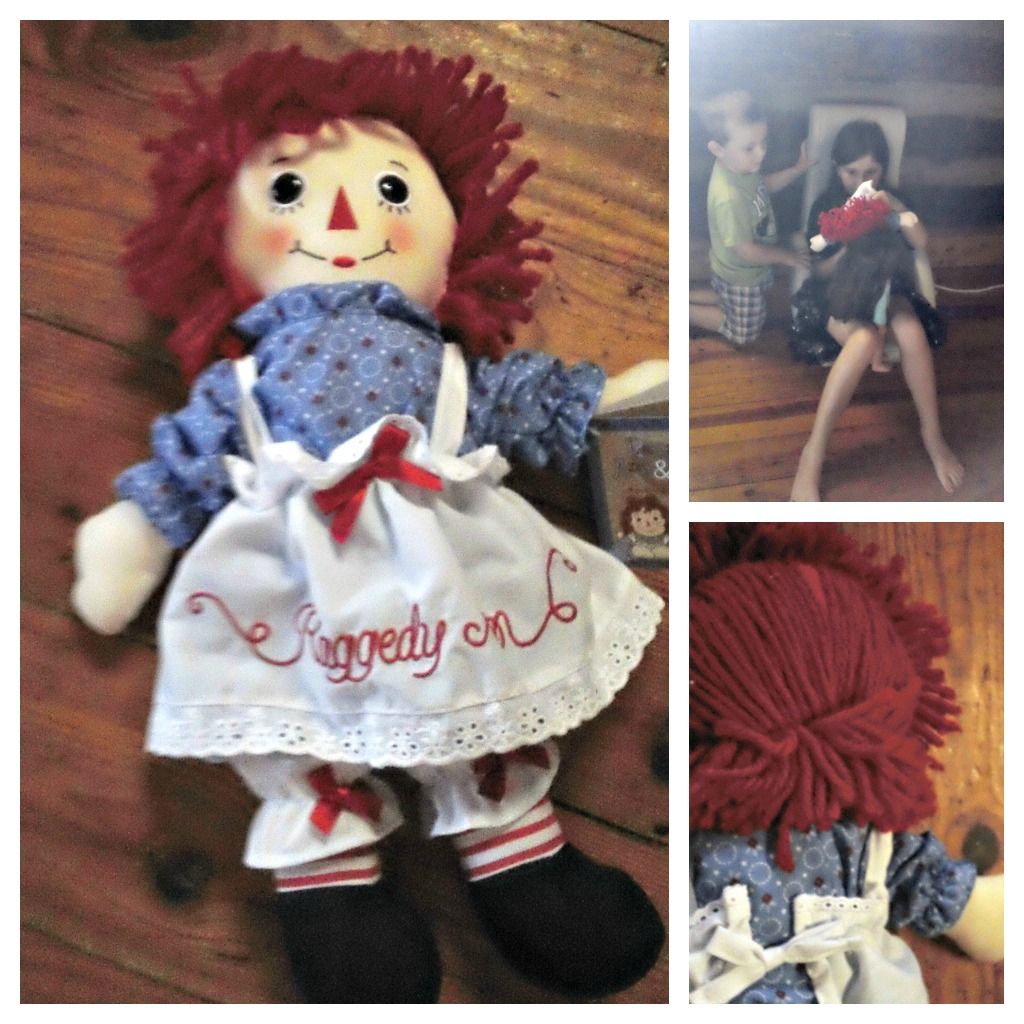 I have yet to find an Aurora Co toy that isn't well made, endures lots of toddler love without ripping apart, and so far they are all washable including Raggedy Ann! These dolls come in 8", 12", 16", and 25" and later this year there will be special Holiday edition dolls that I can't wait to get for my girls for Christmas!
The holiday styles to join the line later this year are The Raggedy Ann "Chilly Chic" and "Santa's Helper" and Raggedy Andy "Chilly Chic" and "Santa" which are all 16 inches!
Head on over to the
Aurora World Website
to get in on all the fun. I promise your kids will love this site! They have every stuffed animal imaginable! You can also access them on Facebook and Youtube!
If you would like to win a Raggedy Ann or Raggedy Andy of your very own, then please head on over to the Rafflecopter to enter
HERE
.
Disclaimer: Many thanks to Aurora & Co for the product I received to try. I was not required to write a positive review. The opinions expressed in this review are honest and my own. I am disclosing this in accordance with the Federal Trade Commission's 16 CFR, Part 255. Please do your own due diligence when deciding to purchase!