Benefits of Canning/Food Preservation
* Cost: I planted about a fourth of a package of cucumber seeds this year which cost $.99, and I yielded at least 150 cucumbers. I pickled many which would cost me $3-$4 a jar at the market!
*It's healthier food! I don't add preservatives to my jars, so I am keeping all that junk out of our bodies. Plus, it takes we are what we eat to a whole new level. I say, we eat what we grow!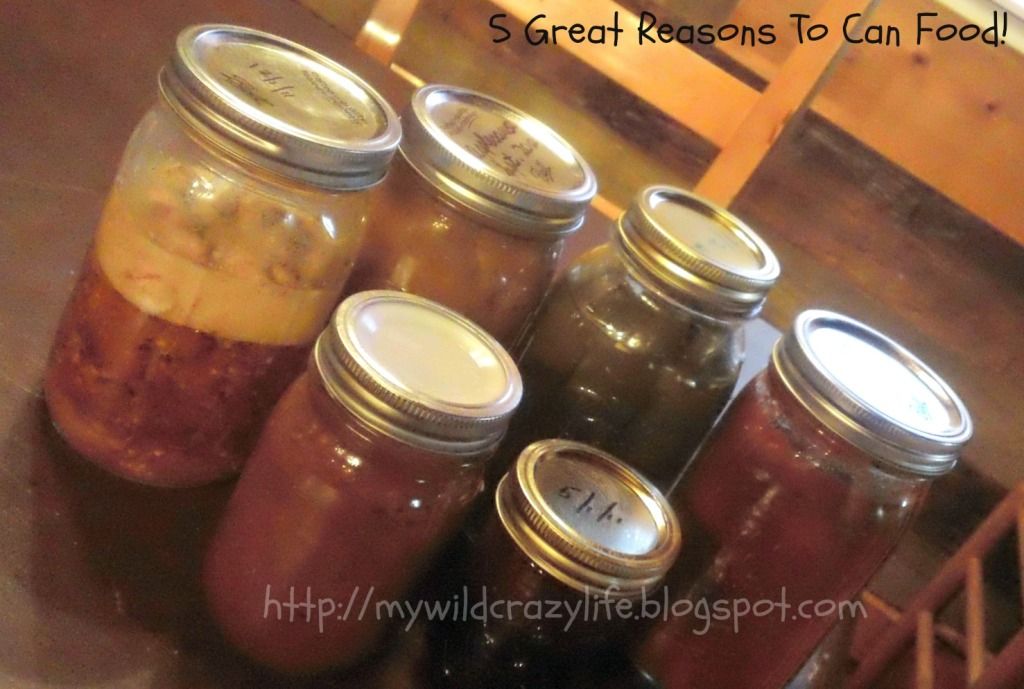 Deer tips, apple sauce, apple butter, strawberry preserves, pickles, spaghetti sauce, and many more I did't photogrpah!
*You can enjoy fresh vegetables even in the off season! You know how when you walk through the produce aisle during peak strawberry or peach season, and it smells so mouth-watering good in there? They taste so good when you buy them. If you buy them in the winter, not only are they very expensive, they are almost tasteless. If you can, you can enjoy fresh peaches or berries year round!
*For us gardeners, it is the best way to keep from wasting food. No matter how fast we ate this summer, there was no way we were eating 150 cucumbers, and there are six of us! Pickles will be a wonderful treat for the next year, and I didn't waste a single cucumber!
*Home canned products make wonderful gifts. That's right, add some beautiful cloth under the ring, or buy some beautiful jars geared towards gifting or displaying and you have a much appreciated present to give someone! I have "presents" on hand year round!