For anyone who thinks that my family is always perfect, always eats organic foods that contains no sugar, no bad fats, and is never junk food-you are right. Okay, so you're not right. I am what you might refer to as a bad health food example. Sure, I try to mostly eat healthy food, and I do feed my family mostly healthy foods. But at least once every two weeks, we let our hair hand completely hang down!
I think the key to success in eating healthy is to have those fun meals on occasion, especially if you have children. Not only is it fun, but it makes it much easier to eat healthy most of the time. For example, I am much more apt to want to eat my spinach if I know I am going to get a yummy dessert. Of course, I can't bribe the kids daily, so we meet in the middle and we do our version of what many consider un-healthy meals on occasion.
Today is one of those days that we are enjoying two fun meals, and I want to share with you my recipe for our lunch meal.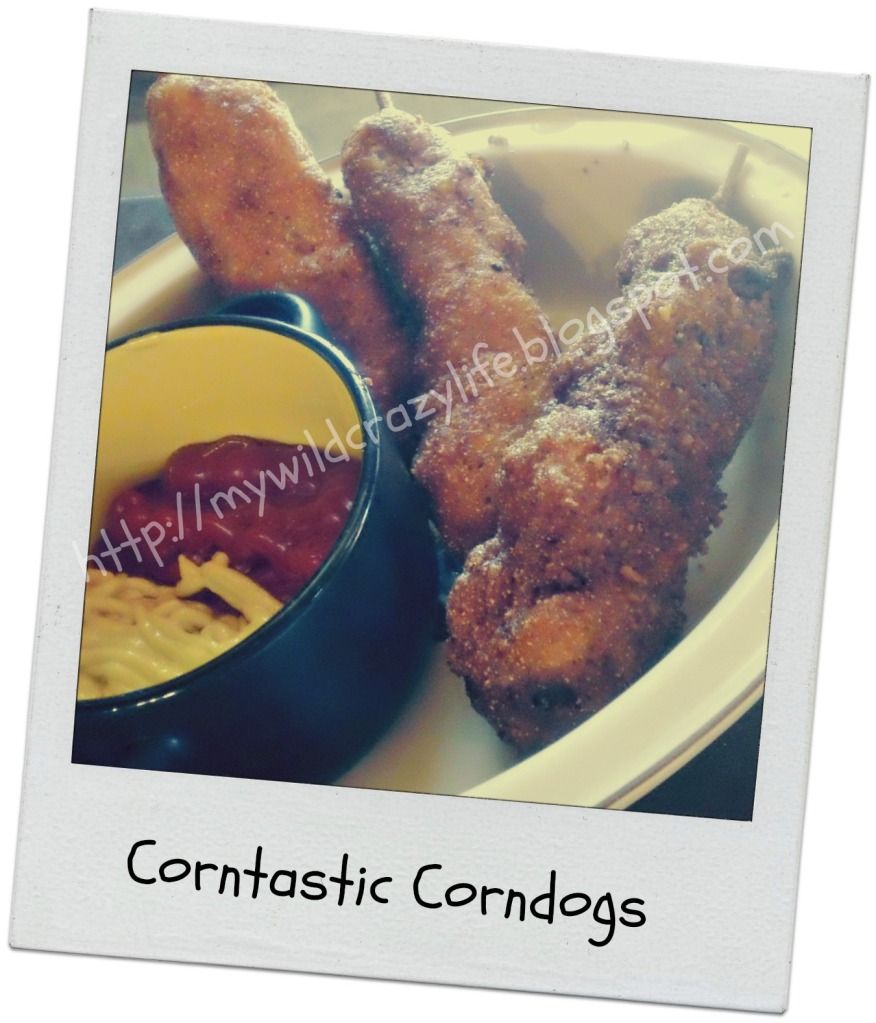 Allyson's Corntastic Corn Dog Recipe
Frying oil (everyone has their own special blend of oil for frying. I used a Corn/Canola Blend)
2 cups Self Rising Cornmeal
1/2 tsp Sea Salt (you can use more if you prefer saltier, but we watch our salt intake)
1/4 tsp Cayenne pepper *optional
1 tsp of onion powder
1 jalapeno pepper diced *optional
1 organic egg
1 can of creamed corn
3/4 cup of Greek-style plain yogurt
3/4 cup of skim milk
1/4 cup of corn starch for dredging hot dogs
8 hot dogs
4 skewers cut in half
1. Mix all the dry ingredients together in a large bowl.
2. Mix together the corn, yogurt, milk egg and jalapeno pepper.
3.
Fill a large drinking glass with batter for dipping the hot dogs.
4.
Combine wet and dry ingredients. Insert skewers in hot dogs, dredge in corn starch, and coat completely with batter, shaking off any excess.
5.
Fry in hot oil at 375 degrees until they are golden brown.
6.
Cool and serve with condiments of choice!