When it comes to wine, I have never been what you would even call an amateur enthusiast. As a matter of fact, I maybe only drink 2 or three times a year at most. However, when I do drink, I like to relax socially with a glass of wine, but my knowledge of wine has always been defined by white or red. Yes, I know, this is very sad, but I have recently had the opportunity to familiarize myself with a broader array of wines with Tasting Room.
Tasting Room is a unique company that partners with top wineries who bottles fine wines into smaller quantities so that you can try various wines and discover which ones you enjoy prior to purchasing an entire bottle. They offer sample sizes, wine by the glass, and full bottle sizes which satisfies various needs.
I was able to try the
A Taste of Adventure....Red and White Essentials
wine sampler box. In the past, when asked what kind of wine I like, my response would have been "white, I hate red wine." Not anymore. I have absolutely fallen in love with the2009 Twisted Oak "*%#&@!" Red Blend which is a combination of Blueberry, Cherry, pepper, herbs and spices.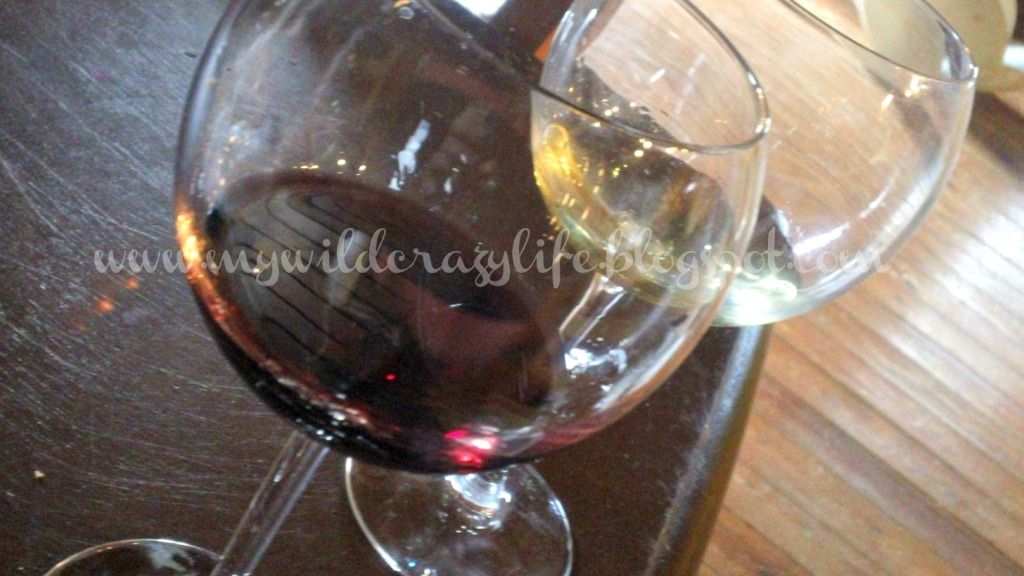 I was also able to try the 2010 Dry Creek Vineyard Dry Creek Valley Sauvignon Blanc, 2011 Chamisal "Stainless" Central Coast Chardonnay, 2010 The Doctors' Marlborough Riesling, 2010 Old Coach Road Nelson Pinot Noir, and the 2008 Urraca Mendoza Cabernet Sauvignon. I have a couple of wines I intend to now purchase by the glass so that I can always have a fresh glass of wine on hand! The great thing is that I can buy the same wine in full sized bottle to use for entertaining when I need it!
I love this concept so much that Dear Husband, and I have picked out two other samplers to try! Head on over to
Tasting Room
to see the many varieties of wine to choose from! The hardest part won't be finding one you like, but limiting your selection to just a few! There are also some informative videos on
You Tube
as well as information on
Facebook
or
Twitter
!
Disclaimer: Many thanks to Tasting Room for the product I received to try. I was not required to write a positive review. The opinions expressed in this review are honest and my own. I am disclosing this in accordance with the Federal Trade Commission's 16 CFR, Part 255. Please do your own due diligence when deciding to purchase!