Skulls and Fingers Kristian Regale Punch

CLICK HERE FOR RECIPE
I tried taking pictures of the punch with the cubes in it, but there was no way possible to capture the picture. All of the bubbles kept distorting the picture, so I am showing you a picture of the cubes which you add to some Kristian Regale Mocktail Cranberry Spritzer to make a super fun, scary drink!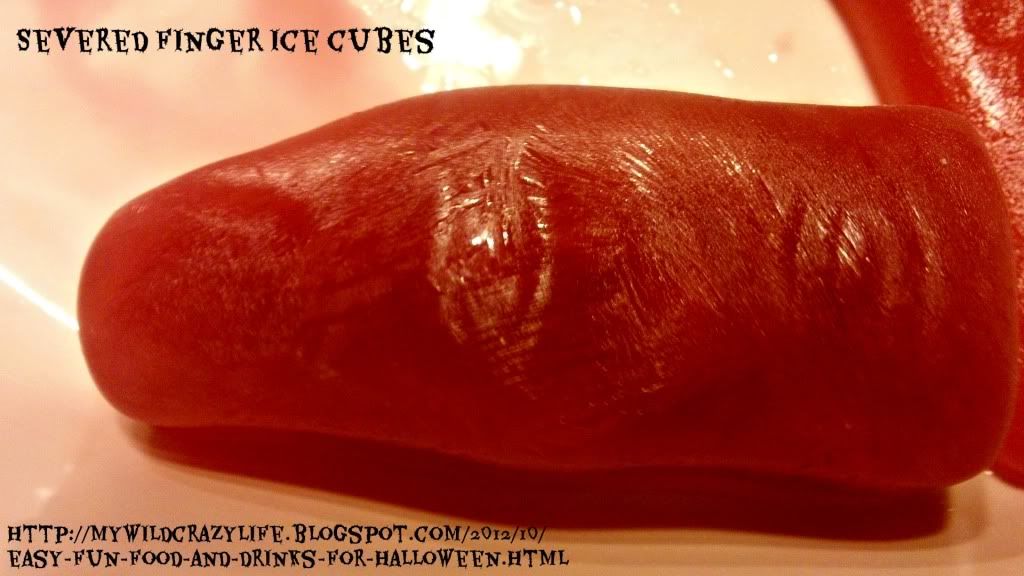 Scary Eye Balls
!
Devilled Eggs, black olives and Green Olives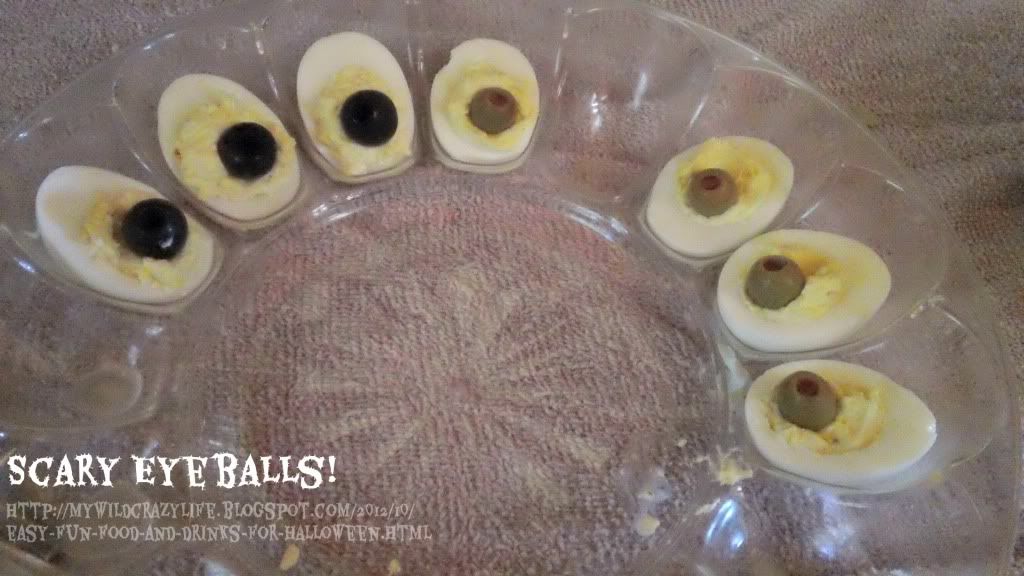 Devilled Egg Recipe:
Bring 6 eggs to boil in a sauce pan, then turn the heat off and let sit for ten minutes. Transfer to cold water for two minutes. Crack and Peel.
Halve Eggs, separate the whites from the yolks, and place the yolks in a bowl. Mash finely with a fork, add salt and pepper to taste.
Add two heaping tablespoons of Miracle Whip and 1/4 tsp of mustard to egg yolks, and whip with a spoon until a smooth consistency. Spoon or pipe into the eggs.
Garnish each egg with an olive creating an eyeball effect! Enjoy
Hot Dog Mummies
-
CLICK HERE FOR RECIPE