I know that for many people the Holidays mean parties both for work and on a personal level and this usually means alcohol. However, what if you are pregnant or don't drink for any number of reasons? What about all those presents you need to buy for 15 co-workers, 6 school teachers, your neighbor, and heaven forbid all those church members you love! What in the world do you buy for someone you only know on an acquaintance level? Why not solve both problems by bringing a fabulous "hostess gift" that is a non-alcoholic addition to the drink selections?
Kristian Regale offers a line of sparkling juices made from all natural products, and use as few ingredients as possible. I feel great as a mom offering my kids a drink that is choc full of antioxidants, and they are even Orthadox Union certified kosher! My kids love having a drink in mom's "pretty" cup, and the bubbles make them giggle. I also love that I can enjoy a glass as I am relaxing in the tub or enjoying a quiet evening!


Kristian Regale Sparkling Juices are:
*Preservative free
*Gluten Free
*Caffeine Free
*Alcohol Free
*Contain 25% less sugar
*Contains Natural Fruit Juice
*Dye Free
I was blessed to try all 6 flavors of Kristian Regale Sparkling Juices, and I discovered they make quick and easy cocktail alternatives. I was in the mood for a Cranberry Spritzer, so I would like to share with you a recipe I came up with.
Kristian Regale Mocktail Cranberry Spritzer
1/4 cup of Cran-Apple Juice
3/4 cup of Kristian Regale Sparkling Apple Juice
Pour the Cran-Apple Juice in a wine glass/flute and top with the sparkling apple juice. Enjoy.
Yes, my "recipe" is literally that easy, and it is so good! The girls loved their "mommy" drink, and Mika loved his "soda." This is so much better for them than soda, so I am completely sold on this, and can't wait to offer my guests this champagne-like bubbly drink at my Holiday meals and parties!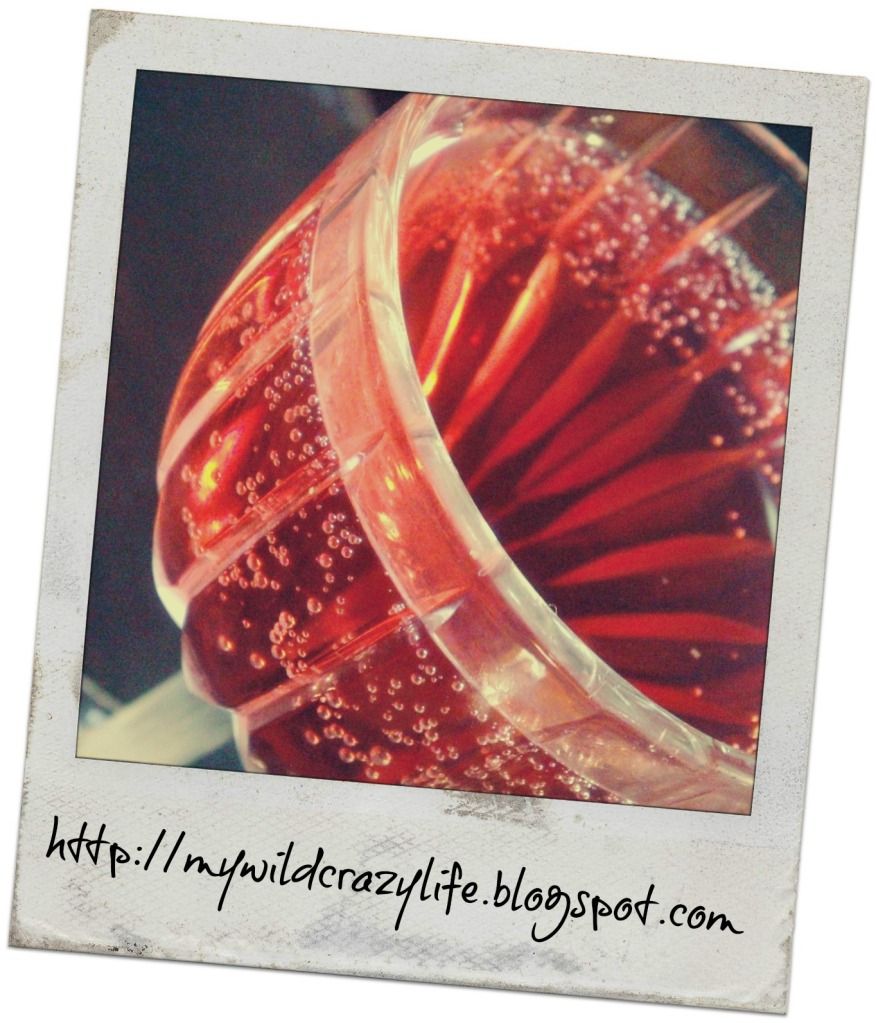 Kristian Regale
has a variety of sparkling juices to choose from that will be the perfect gift for acquaintances, co-workers or your children's teacher! Don't forget to follow them on
Facebook
and
Twitter
so that you can keep up with all their promotions and recipes during the Holiday Season! You can
buy the perfect Holiday gift basket
, or purchase on Amazon for convenient shipping straight to your front door!
You can also win some for your very own! That's right, one of my beautiful readers is going to win a prize selection of juices!
Disclaimer: Many thanks to Kristian Regale for the product(s) I received for review purposes. All opinions are honest, my own, and unbiased! Please do your own due diligence when deciding to purchase a product as your opinions may differ from mine.
Update: This product is actually 25% less in sugar than typical juices and sodas, so in my opinion it is a healthier alternative than soda!