Raise your hand if your Mama organized her recipes in a little plastic box filled with note cards of Grandma's handwritten recipes! I see I am not alone. The method works really well, I must admit, but why is it that all the recipes have some sort of unidentified substance cemented on the card? And why is that substance always on the measurements? I mean, does that say 1 tsp or 7?? Wait a minute, I forgot the most important part: what about all of those poor trees that died so that *I* can have a copy of Grandma's recipe? I say it's time to get with the times and find a solution that is easier, more efficient, and a more eco-friendly way to organize our recipes.
Solution: Cook'n Recipe Organizer 10. I am the first to admit I am not a super techie kind of person, yet even I was able to jump right in without reading the directions and figure out how to use this program. I can do everything from enter my own recipes including pictures, modify the recipes and serving sizes easily, email recipes, and grab favorite recipes from a website with one click. I can also enter the ingredients I have on hand to browse recipes that fit my criteria, and I can even sync it with my iPhone or Android!
What, you want more? Sure thing! How about I can easily calculate the nutrition of my recipe, generate a shopping list by Aisle, and I can even print a whole cookbook for my family and friends. This software does everything but cook the food!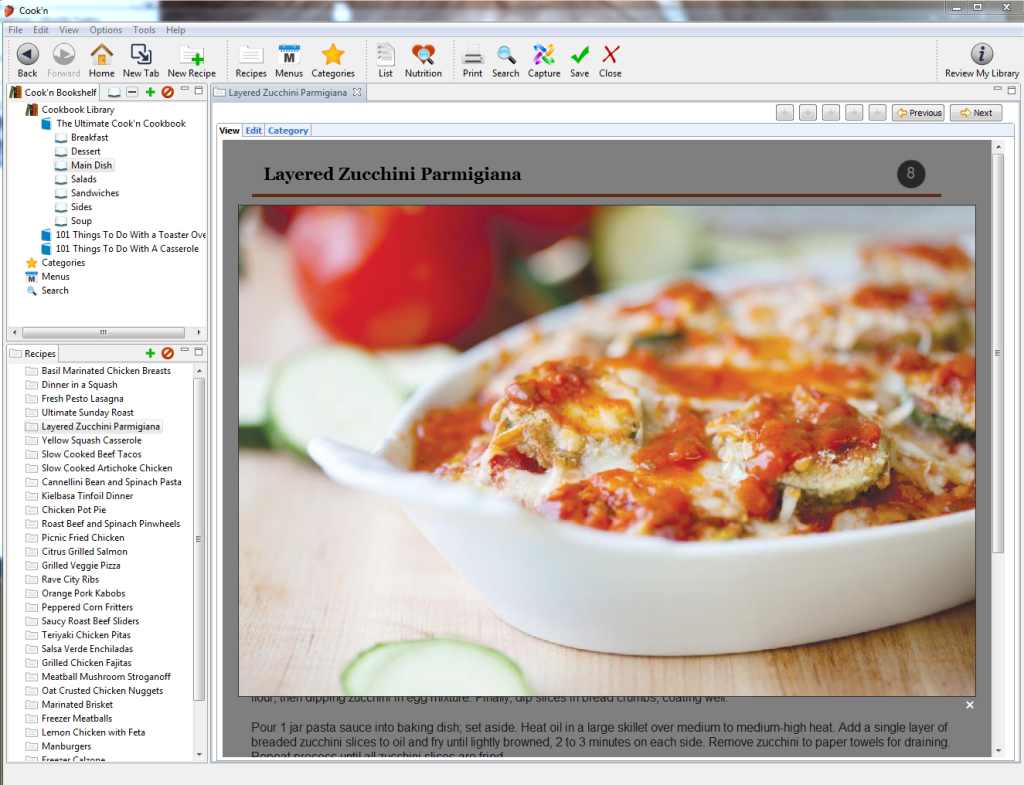 This product made my Holiday Gift Guide because this is perfect for so many people: foodies, home cooks, amateurs, occasional bakers, and even professional chefs. If you think about it, everyone falls into one of those categories! See? Perfect!
I hear someone shouting,
but Ally, I want one too!
So I will just go ahead and make your day! I have been given the opportunity to give away one Cook'n Recipe Organizer, ARV $80 to one of my fabulous readers right in time for Christmas! Just complete one or more of the options on the widget to be entered to win!
a Rafflecopter giveaway
I received one or more of the products mentioned above for free using
Tomoson.com
. Regardless, I only recommend products or services I use personally and believe will be good for my readers.