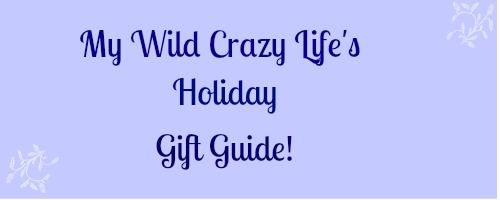 In my mind, I am a fabulous cook. Look out Rachel Ray, Paula Deen and Emeril, because ya'll have nothing on me! However, the end results are more like Lucille Ball. Wait, you mean everyone doesn't use the fire alarm for a timer?
Seriously, it seems I could literally burn boiling water. I trudge on though, undaunted and try daily to create something that is truly tasty. Who's with me on this? I know I have some fellow readers who want to be an Iron Chef, but end up with failed project after project.
No more, I say! Why? Because of my wonderful acquaintance Lynn Miller. You know her, although you don't know it yet! Since that was a clear as mud, let me explain. Chef Lynn has created some of the great recipes for
Mex America-remember those awesome Honey Wheat Tortillas
? She also created the brag worthy recipes at Season's Harvest, the company responsible for those
all natural salsas
and
dessert toppings
!
She has written a cookbook that not only gives me a recipe but tells me step by step how to do things. It's more of a tutorial, and I have discovered that even I can achieve a decent meal by following her
Flavor Secrets: Back to the Basics
which makes it much easier for me to understand what I am supposed to be doing.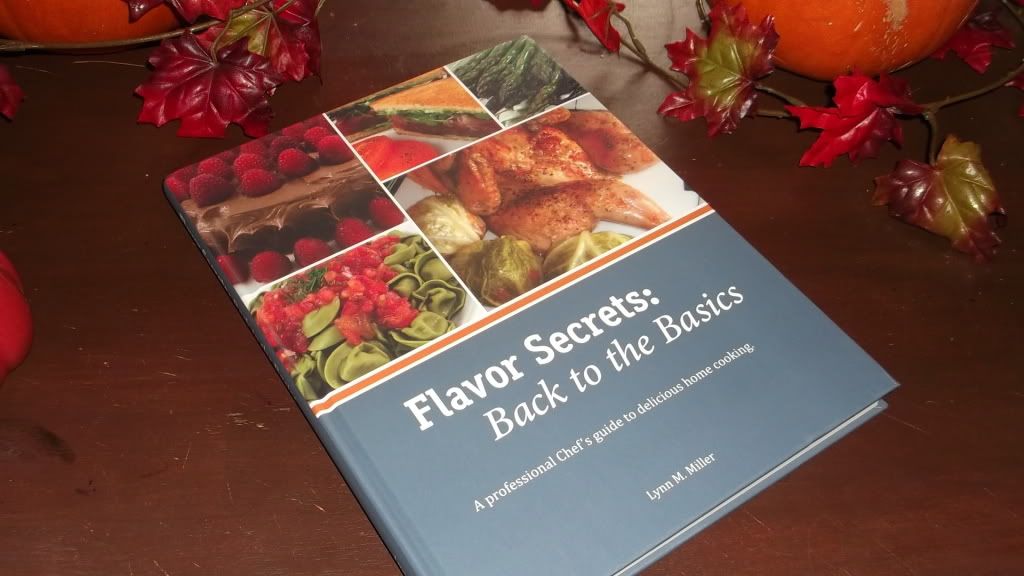 This cookbook is not only perfect for your average home cook, but it will make a great addition to a cookbook collector's library, i.e my mother. It is the perfect gift to get almost anyone for Christmas! I have scanned in a couple of pages for you to see, and while I know it's impossible to see every word, you can see how detailed her directions are. I know if I can create something delicious with her book, than anyone can!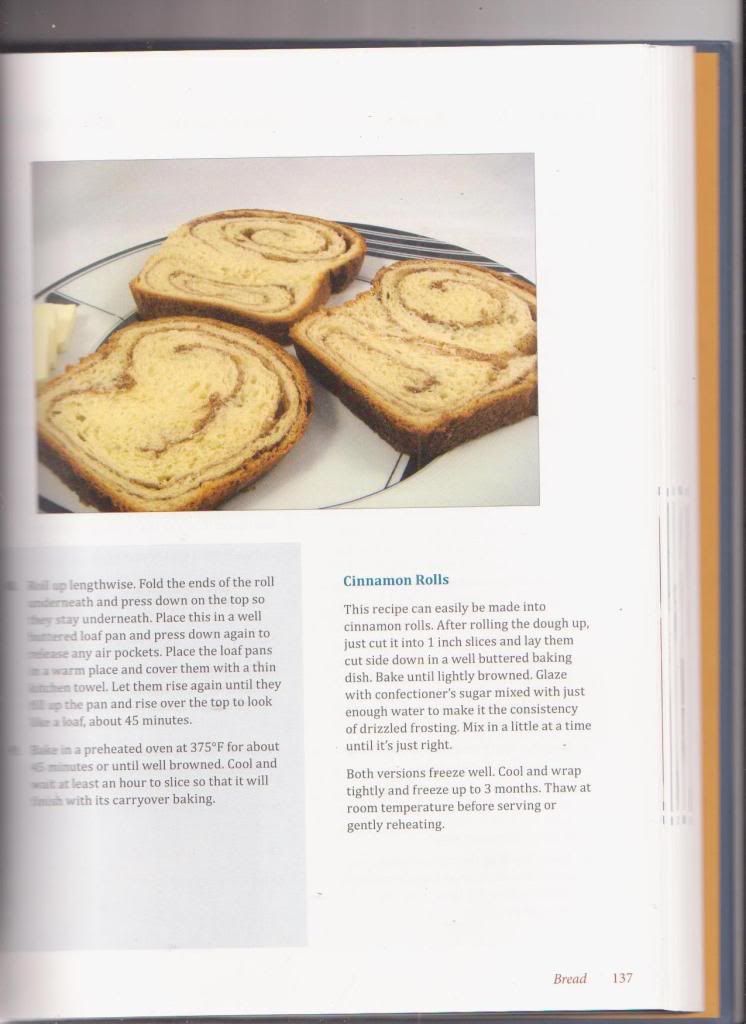 I decided to try Lynn's Potato Bread recipe which was so easy to follow, and I decided to turn it into rolls rather than loaves since my family loves hot rolls with supper.
Potato Bread
1 medium potato
warm water
5 teaspoons dry yeast (2 packets)
2 tablespoons sugar
1 cup whole milk
2 tablespoons butter
3 1/2 cups all purpose flour
1 tablespoon salt
1. Peel and dice the potato. Place in a small saucepan. Cover with water and simmer until it's cooked through and very soft, about 15 minutes.
2. Drain the water off the potato, but keep it. Add more water to make a cup if necessary. When the water cools to lukewarm, mix it with the yeast and sugar in your mixer bowl.
3. Mash the potato with a fork and add it to the yeast mixture.
4. Heat hte milk and butter to lukewarm and add it to the yeast mixutre.
5. Using the dough hook, mix in teh flours and last, the salt. After the flours are thoroughly mixed in, turn the machine to high and beat it for 2 minutes. NOTE: If you don't have a mixer, just simply knead the dough by hand for about 10 minutes.
6. Place the dough ball in a greased bowl. Then turn it over so the whole thing is greased. Cover it with a thin kitchen towel and set it in a warm place until it doubles, about 45 minutes.
7. Punch the dough down with your fist. Re-cover it and let it rise about 30 minutes more.
8. Form into loaves: Roll dough into a large rectangle. Fold it over twice. Then fold the ends under and place it in greased loaf pans. Pat down to release any air. Let rise again for about an hour. The dough should rise about the pan. NOTE: I separated the dough into small baseball sized portions and tucked all the ends under forming a ball.
9. Preheat oven to 375 degrees and bake until browned on top, 40-45 minutes. NOTE: It takes less time to make the rolls, just cook until browned since every oven varies.
10. Remove from the pans and cool on wire racks. Wait at least an hour before eating if you can! The bread will continue to relax and finish baking.
You can see from my picture that her recipe turned out beautifully. I could have made them darker, but I like my bread a little lighter crusted! Either way, I cant wait to try her Arugula salad and devilled egg recipe ideas!
You can
purchase the book her
e for $25 plus tax (so worth it for me), and you can check out information about classes and much more on Chef Lynn's website
Flavor Secrets
. Also for some awesome free cooking tips, follow her on
Facebook
, and you can win this cookbook for your very own! Chef Lynn has graciously offered one of her awesome cookbooks up for grabs right in time for Christmas! So you can either enter to win one for yourself or to gift to someone else!
a Rafflecopter giveaway
Disclaimer: I received one or more products mentioned in the above post. I was not required to write a positive review and all opinions are honest, unbiased, and solely my own!