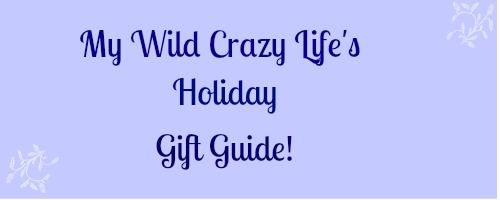 Alright, let's face it-Grandma doesn't want or need another tchotche for Christmas. She has a lot of them already, and while, yes she does hold on to them for sentiment's sake, she wants something different for Christmas. Don't believe me, ask her yourself. Grandma B. told us 3 years ago to stop buying her presents because she only has so much space, and she has 80 years worth of pretties. What's a girl to do? You HAVE to let Grandma know you remembered her by getting her something . Well, I have an option that is sure to tingle her taste buds.
Michele's Sweet Shoppe, LLC is the solution for both Grandma AND so many other people. You see, Michele's Sweet Shoppe offers so many varieties of popcorn, and honestly I wouldn't recommend reading the flavors if you are hungry. You might want to lick the screen. They are just mouth-watering: Chocolate Almond Bliss, Chocolate Caramel, White Cheddar, Sweet and Salty, Pizza, and so many more! I know, I know, you are thinking so what if they look good online, we want to know what they taste like.
I can't speak for all the flavors, but I CAN tell you about the three I tried. I tried the Peanut Butter, Caramel and the Garlic Rosemary. I have to admit that I almost didn't share with the kids. The Peanut Butter Popcorn is like eating a chocolate covered peanut butter cup, except it doesn't have the chocolate which is better in my opinion. (I like chocolate, and I like peanut butter-not together). The kids were madly in love with this, and I had to make them save me a serving because I am pretty sure they were going to fight over who was going to lick the bag. No, I don't let them lick a bag, but it's good, I tell you!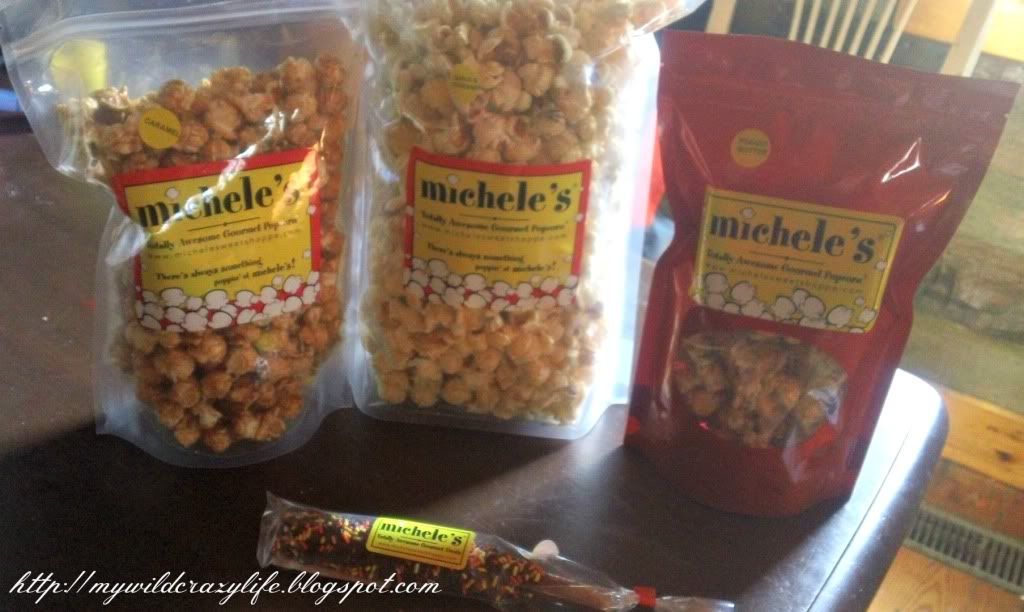 The Caramel was really good too. It is way better than that trio of popcorn you find in a tin at every store during the Christmas season, and definitely NOT stale. This one I just tasted and did let the kids eat the rest the following day. There are four of them, and it's easy to snack away a bag of popcorn.
The kids didn't like the Garlic Rosemary Popcorn, and I have never been happier. The bag has whole sprigs of Rosemary in it so the popcorn is literally scented with the Rosemary flavor. If you like focaccia bread, then you are going to love this popcorn. I have savored it eating only a little at a time, and I still have some left. It is definitely different than any popcorn I have ever had, but it is very good. Sure, this popcorn costs more than you are going to pay at the market, but for a splurge or a nice gift for someone special is definitely worth every penny.
You find
these and more flavors
at Michele's Sweet Shoppe, LLC, and you can
check them out
on Facebook to keep up with their latest promotions!
Disclaimer: I received one or more of the items mentioned above for review purposes only. I was in no way obligated to write a positive review, and all opinions listed are honest and solely my own.