How many of you shopped until you dropped on Black Friday? Better yet, how many were out at 8 pm on Thanksgiving to get all of those super deals so you can keep some sort of budget during the Holidays? First of all, I wasn't. I hate shopping in crowds, but for you who were, I bet you got hungry, huh?
Let me guess, you either grabbed a candy bar, bag of chips, or got in that enormously long line in the drive-thru to grab a snack and kept on trucking shopping. Come on, you know at least half of you are guilty! And, hey, there's nothing wrong with a little junk food now and again, but surely that wasn't the best snack the day after buffeting your body with a huge spread of Thanksgiving food!
. While I sit at home in the warmth of my house because I am all done shopping, those of you still in the shopping rat race are going to need some energy, and I got your back! Pure Bliss Organics has some pretty snazzy snacks. They offer granola, energy bars, energy bites, and gourmet nuts. If the name didn't give you a clue, they are completely organic, gluten-free and vegan, so my dog didn't even have to hide his eyes while I noshed on a super tasty Naughty but Nice Bar!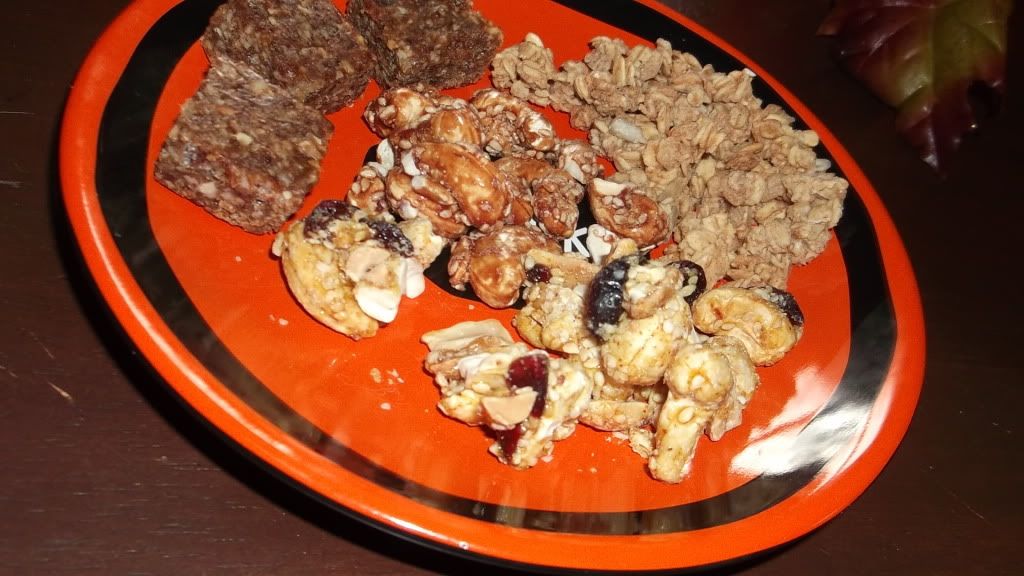 I liked the granola, the energy bites, and the energy bar, and I even sucked it up buttercup and tried the nuts although I almost chipped a tooth and ended up nursing a sore mouth. (Nuts seem to hate me, so I rarely eat them although they tasted fabulous)! These are just perfect for everything from healthier snacking on the run to a yummy treat in Junior's lunch box. So head on over to the
Pure Bliss
website and check out the different varieties they offer. Don't forget to check them out on
Facebook
or
Twitter
so you don't miss out on any Holiday Promotions they might sneakily post!
Disclaimer: I received one or more of the items listed in the above post for review purposes. I was not required to write a positive review, and all opinions are honest. The opinions expressed in this post are solely the property of My Wild Crazy Life Blog.