We live about 30 minutes from the nearest town. So, of course we shop once a month other than certain items, and I often have to figure out how to make do without something because I just don't want to drive that far or waste that much gas to pick up one item. Greek Yogurt is an item I can purchase at the store (
or make my own
as I mostly do) and it usually has an expiration date a month later. If I know I am going to have a busy month like, say, December (so busy I can't see straight) I purchase 6-8 quarts on shopping day because it will last all month and I use it in most of my bread recipes.
Out of sheer need, I learned how to make my own cottage/ricotta cheese out of Greek yogurt a little over a year ago, and I would like to share my knowledge with you. First of all, I want to explain that I am not an expert cheese maker, so go ahead and argue with me the difference between Cottage and Ricotta cheese. Honestly, I don't really care the difference, and neither do my recipes that call for one or the other. If I were eating it for a meal, I may would want something exact, but this stuff is so very close, I promise you that you won't taste the difference in your Lasagna or even your Ravioli!
Items you will need
Double boiler or two stockpots, one larger than the other
1 quart of yogurt (
click here for recipe
)
Rubber spatula
Thermometer-optional but advised
patience
Fill the bigger pan with water, but make sure it isn't touching the bottom of the smaller pan when you sit it on top.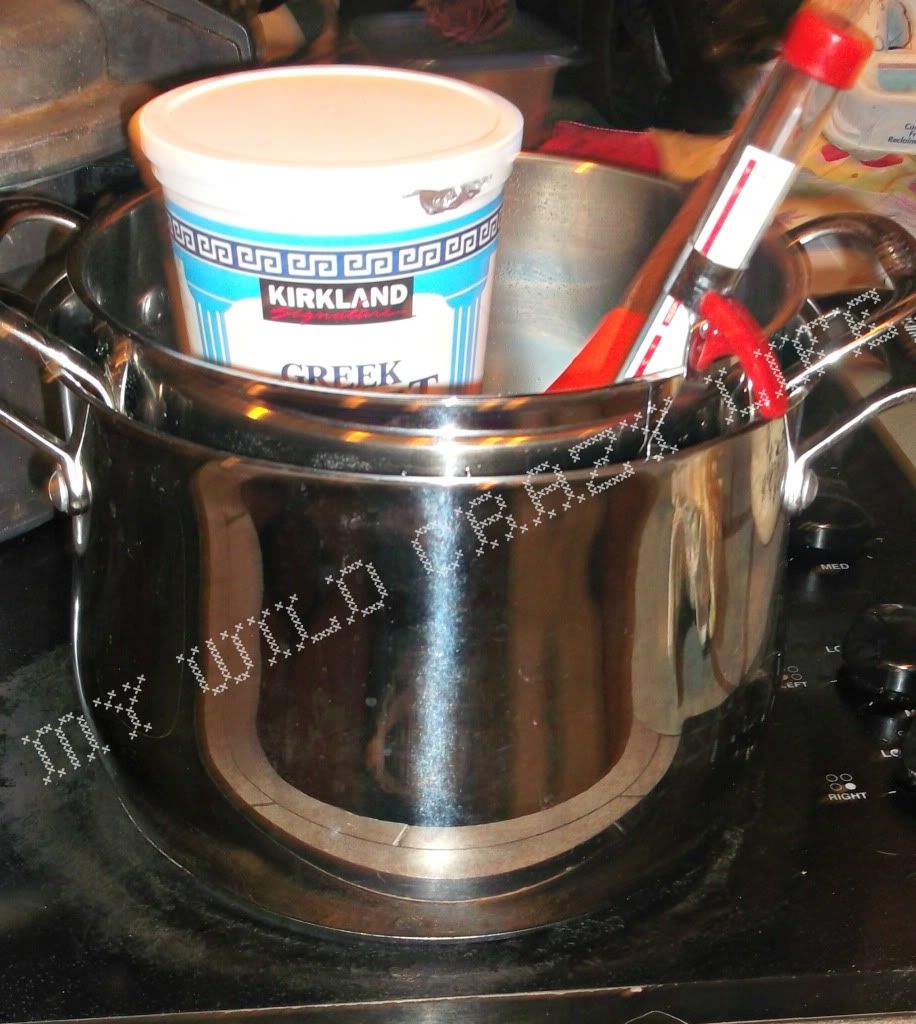 Bring to a boil, and reduce heat to medium low
Add Yogurt, and heat, stirring very frequently for about 20-30 minutes until you have achieved thin small curds. It will be a bit runny even when done, but it will be a thick runny that thickens right up after about 10 minutes in the Fridge.
You can enjoy as is, salt it, season it, or use it in recipes! Next time you need some cheese for a recipe, grab that leftover yogurt and make some!