Despite the fact that my baking skills are pretty good, my cooking abilities are limited at best.  It seems the more I try hard to improve my skills, the worse they get.  However, as a mom I like to put a hot meal on the table for my family to eat every night.  So what's a Mom in my shoes to do?
The answer is simple:  Progresso.  You were thinking more than soup for dinner?  Bear with me here, because so was I.  Progresso has an awesome new line of products called Progresso Recipe Starters which comes in some mouth watering varieties
*Creamy Parmesan Basil
*Creamy Roasted Garlic with Chicken Stock
*Fire Roasted Tomato
*Creamy Portabella Mushroom
*Creamy Three Cheese
With these varieties you can make everything from family classics such as macaroni and cheese, a tasty pot pie, or even eggplant Parmesan.
With the same set of products, you can also either take classics up a notch or try a whole new recipe.  I received the Fire Roasted Tomato and the Creamy Portabella Mushroom to assist my review.
The Fire Roasted Tomato almost didn't become a supper.  I admit I have a horrible habit as a cook:  I'm a taster.  One bite of that Tomato starter and I had to fight the urge to heat it up and enjoy it with buttered crackers.  Hey, a girl can dream about food, right?  Well, I'm glad I didn't give into the urge, because *I* made the most amazing supper. Even the kids and my mother in law liked it, which isn't something people usually say about my cooking.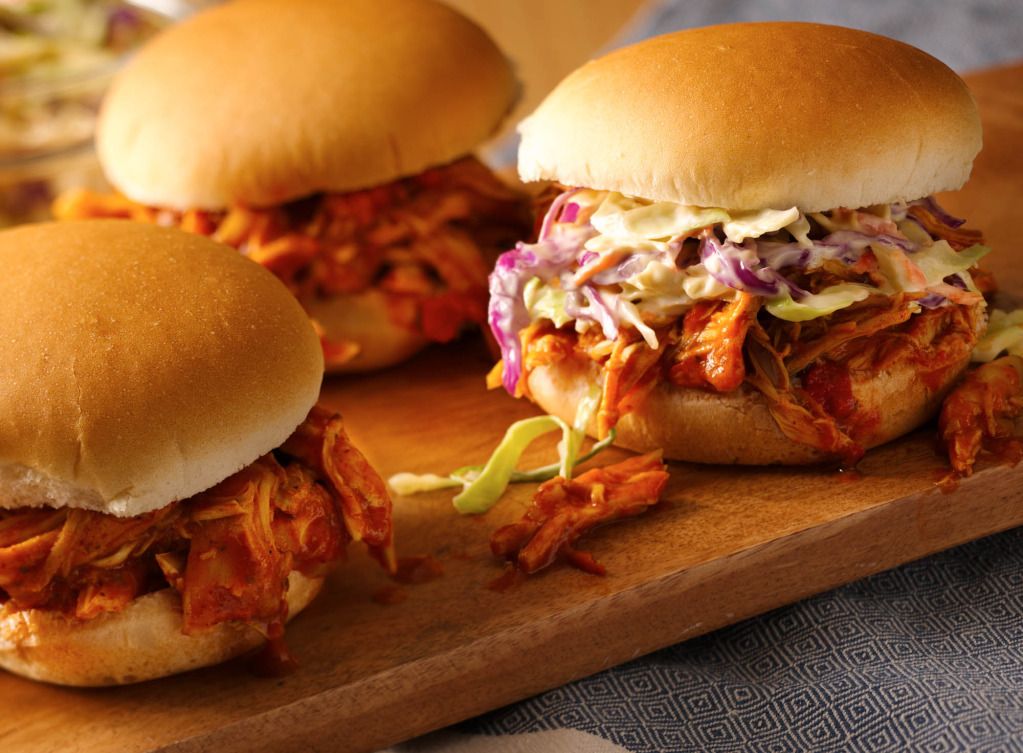 Here's the recipe from the Progresso website that I prepared.
Pulled Chicken Sandwiches
1 can (18 oz) Progresso Recipe Starters Fire Roasted Tomato cooking sauce
1/4 cup of yellow mustard
3 Tablespoons Worcestershire sauce
2 tablespoons sugar
1 teaspoon chilli powder
4 cups of shredded deli rotisserie chicken
8 soft burger buns, split
Since I am on a diet, I went ahead and bought boneless skinless chicken breasts, cooked and shredded them and I used Agave in place of the sugar.  I also omitted the slaw because of the fat content.
In a 3-quart saucepan, mix Recipe Starters, cooking sauce, mustard, Worcestershire sauce, sugar, and chili powder.  Heat to simmering over medium-high heat.  Stir in chicken.  Reduce heat to medium; simmer 20 minutes, stirring occasionally.
Serve 1/2 cup chicken mixture on each bun.  Top with 2 tablespoons of Coleslaw.
These were AMAZING.  It was so good, that instead of eating my assigned diet snack at bedtime, I ate leftover chicken (without a bun).  It has a sweetness to it that is cut by the chili so while it resembles a bbq sandwich, it is so much better!
I can't wait to buy some sour cream so I can try the Beef Stroganoff made with steak!  The bottom line is that these are great base flavors which make cooking so easy! Want more recipes to choose from?  You can find them at
Progresso
.  Don't forget to like them on
Facebook
so you can be informed of all their latest promotions.
Win it:  One of my lucky readers will win the same package I received.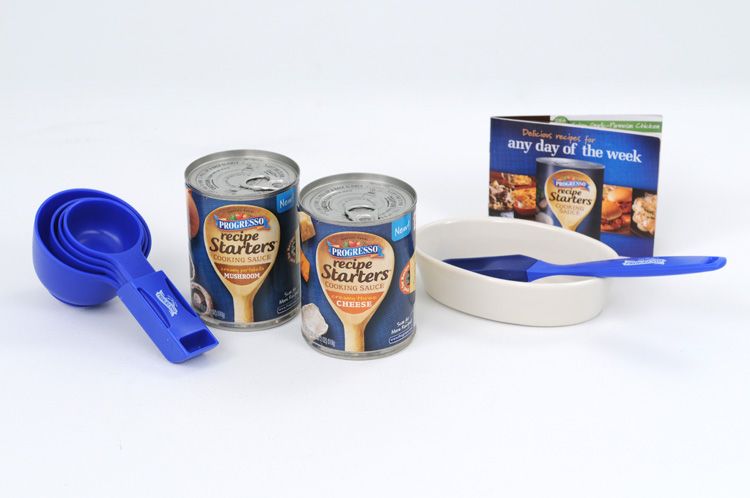 Two cans of Progresso Recipe Starters

$10 Gift Card to purchase your recipe ingredients

Progresso Recipe Starters recipe book, including 5 recipes to get you started

Baking dish

Measuring Cups

Sauce Scraper
Just complete one or more options on the Rafflecopter to be entered!