I rarely have time to actually read many books because of my time limitations, but I recently had the opportunity to read a great motivational book so I thought I would share!
Jason Harvey
's Achieve Anything in Just One Year is a step by step manual on how to achieve goals that you have, but have never been able to achieve. There are literally 365 days worth of small "activities" that gradually lead up to obtaining what you want to in life.
I haven't had the book for a year, so I haven't yet completed all of the projects, but they are simple, and each day includes a motivational quote and activity which builds upon what you learned or did the day before. Day one's assignment is to purchase a notebook-any kind, and take it everywhere with you for a week. Each and every dream or desire that pops in your head is to be written down in your book so you can actually see your goals. The quote is by Martin Luther King, Jr: "Faith is taking the first step when you don't see the whole staircase!"
By day 30, I am learning about missed opportunities. Every opportunity is a chance to get in the game and play! If you miss an opportunity of any size, not only are you missing out on that moment, but you are missing out on something that might change your life forever. So, don't let any opportunities pass you buy. Explore them, and see where they lead you!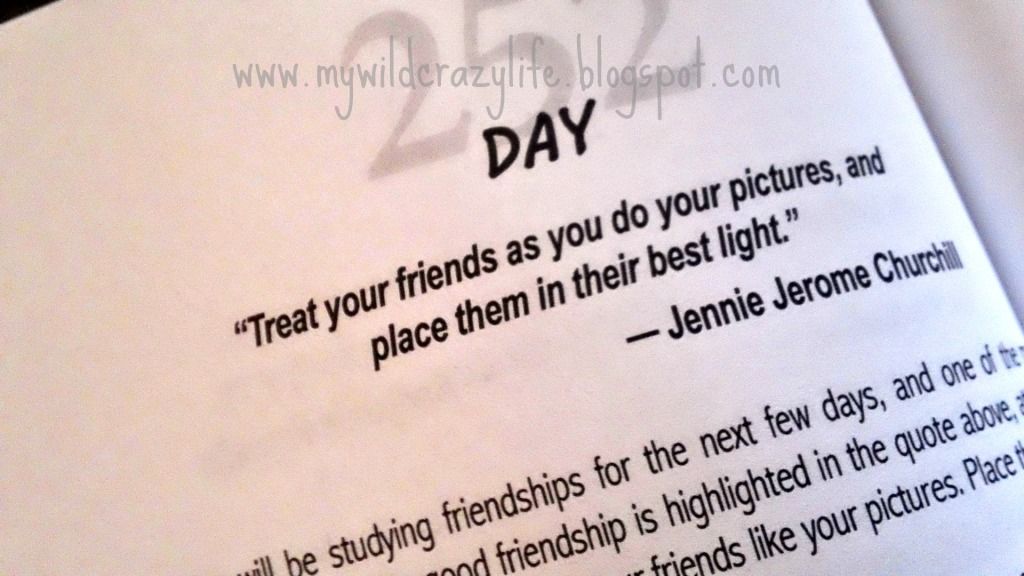 I have a goal of losing a certain amount of weight which is in my notebook of course. In the last six weeks alone, I have accepted an opportunity which has helped me to not only visualize weight loss, but to actually lose 18 pounds! The moral of the story is that this book can definitely help you reach your goals. You can find this book on
Amazon
and check out how good it is for yourself!
I received one or more of the products mentioned above for free using
Tomoson.com
. Regardless, I only recommend products or services I use personally and believe will be good for my readers.