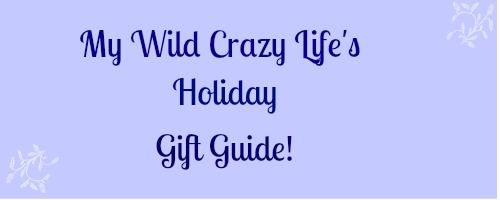 I admit it, I am one of "THOSE Moms."  I totally brag about my children's accomplishments every day.  I think they are beautiful, smart, handsome, perfect, and I know everyone else will think the same thing.  Of course, they will.  Why wouldn't they?  Sure, sure, they broke another Wii, they make messes, and they always borrow my stuff which is never seen again, but they are awesome.  Naturally, I want to share their pictures with the entire world at Christmas. Yesiree, I am positive that nothing says Christmas more than a Santa Clause Card plastered with my kids faces!
Come on, you know you feel the same about your children, pet, significant other, or just your's truly! Modern Greetings fits the bill for your Christmas cards, Holiday photo cards, photo books, announcements, stationary, and more!  I love that you can choose items with a picture you upload on them, but they also offer great varieties of products that are beautiful as they are! 
I looked through their site for literally a couple of hours before I decided on which card I liked the best.  Don't let that scare you off!  The process is super easy, I just enjoyed window shopping that much.  It's as simple as picking the card you like, uploading your picture, cropping it/situating it the way you want it, adding the text you want, and viola!  It's done and in my hands in less than a week!  
Figuring out how to make my printer scan the card in took longer than the whole card process, so I am  impressed.  The cards are just too cute, and you know I can't finish this post without sharing how super cute they turned out!  Yes, that is mischief you see in those eyes!  They have beautiful cards, whimsical cards, and of course Snowmen!  Demolition Mika really liked the snowman so we picked him!
I would be remiss if I didn't offer you a giveaway of such a great product, so I am thrilled to say that
Modern Greetings
is offering one of you a $100 Gift Code for use on the website!  Don't forget to give them some love on
Facebook
and
Twitter
for this great giveaway!  I know you need Holiday cards, so complete one or more options on the Rafflecopter to enter!